Leeds academic wins scientific prize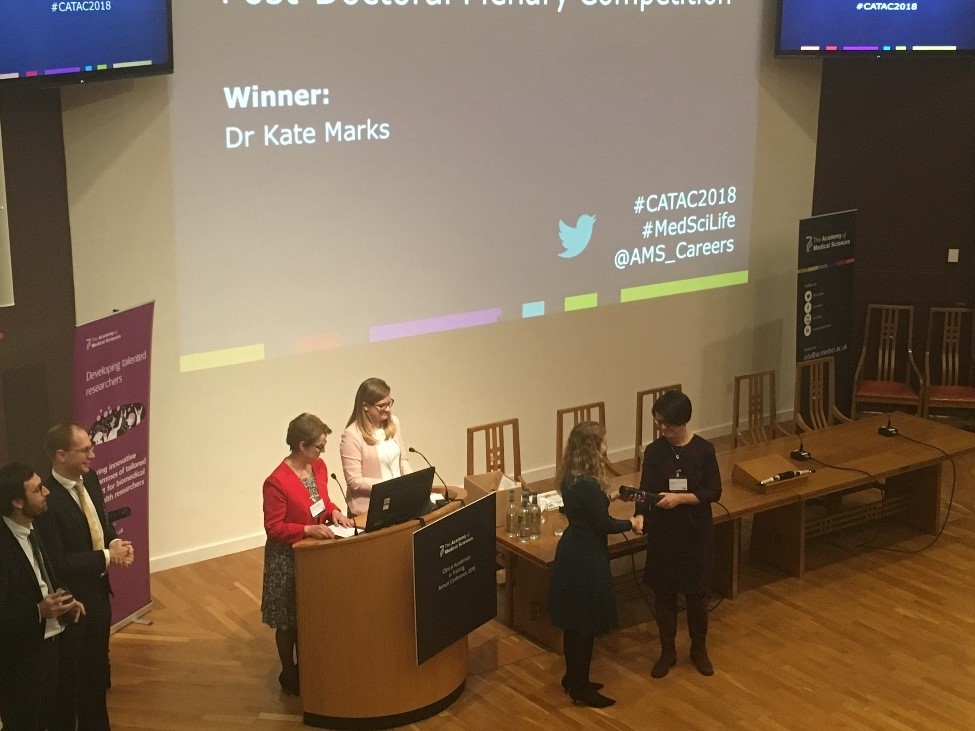 Congratulations to Dr Kate Marks, Academic Clinical Fellow
Congratulations to Dr Kate Marks, Academic Clinical Fellow in Histopathology at The University of Leeds who won the post-doctoral scientific prize of £2500 at the national Academy of Medical Sciences Clinician Scientist Conference on 7 November 2018. This is a great achievement for Kate, recognising her research on "understanding the early molecular changes that may lead to colorectal cancer" as well as the research partnership between the University and Leeds Teaching Hospitals Trust.
Now until 12 February 2019
The next clinical academic training meeting 'Inspiring the Next Generation' for Leeds clinical academic trainees will take place at Wood Hall, Wetherby, Leeds, on 12-13 February 2019. For more details contact LIMMPATH@leeds.ac.uk.