International Fathers' Mental Health Day, 19 June 2017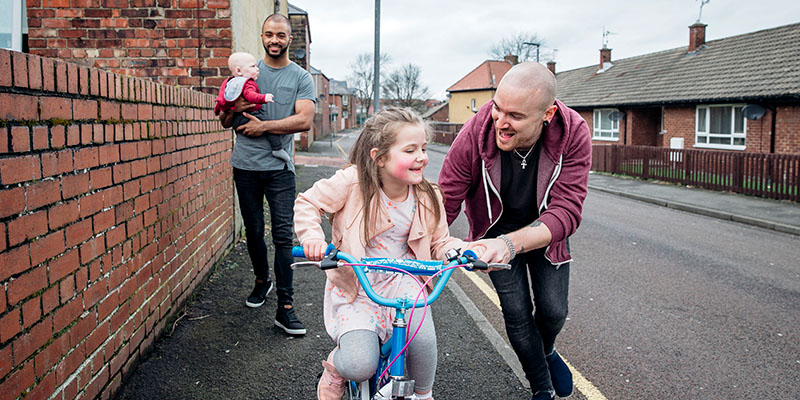 Dr Zoe Darwin discusses her research work in Perinatal mental health in a video with Fathers' mental health campaigner, Mark Williams.
Today is International Fathers' Mental Health Day, which began in 2016 and is celebrated around the world. The School actively supports perinatal mental health (mental health from conception to one year after a baby's birth) through its research work and projects with the White Rose consortium,
To mark the day, Dr Zoe Darwin, Lecturer in Maternal Health and an active researcher in perinatal mental health at the School has been interviewed by Mark Williams, a leading commentator on Fathers' mental health, and who formed a social enterprise, Fathers Reaching Out, and is campaigning for greater awareness of the occurrence and impact of fathers' mental illness.
In the video Zoe discusses her research on birth trauma work here at Leeds, on women's experiences, fears around birth, father's experiences and on the current support given during the perinatal period. Watch it here.
Zoe said, "Mark has also offered a user perspective when I was designing a research proposal to develop and test resources to support paternal mental health and we share an interest in fathers' mental health needs, particularly relating to perinatal mental health. Mark and I have also both been involved with Best Beginnings' Out of the Blue campaign, which was launched by Duke and Duchess of Cambridge last year."
Zoe was the lead academic in the White Rose Collaboration in Gender and Perinatal Mental Health, 'Identifying and managing perinatal mental health in male partners using the Born and Bred in Yorkshire (BaBY) cohort', which published a paper in the BMC earlier this year.