New treatment could spare early-stage rectal cancer patients life-altering side effects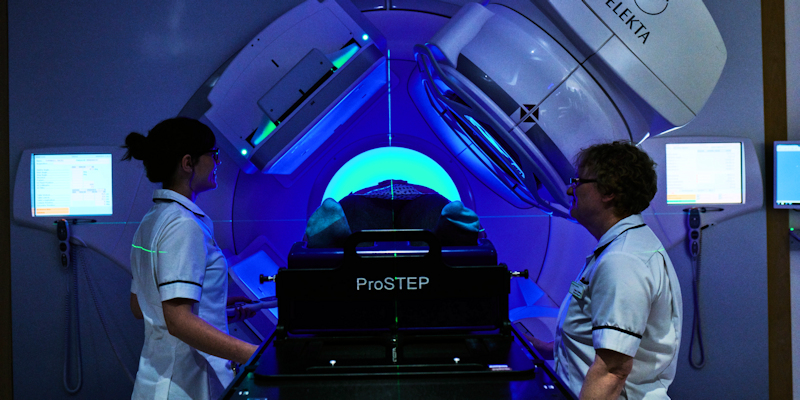 A new less invasive treatment is safer than standard major surgery for early-stage rectal cancer, giving patients a better quality of life with fewer life-altering side effects, a pilot study shows.
New research involving the University of Leeds shows that a combination of local keyhole surgery and radiotherapy, rather than major surgery that removes the whole rectum, prevents debilitating side effects, such as diarrhoea, or the need for a colostomy bag.
Patients reported a better quality of life with the new treatment, with less impact on their family and social life, and felt more positive about their body image and the way their bowels work.
The findings are published in The Lancet Gastroenterology & Hepatology today, and a clinical trial is now open to eligible patients who wish to receive this new treatment.
Read more about this research story.