Judy presents to hundreds of Health Librarians around the world as the UHMLG conference moves to a free global virtual conference.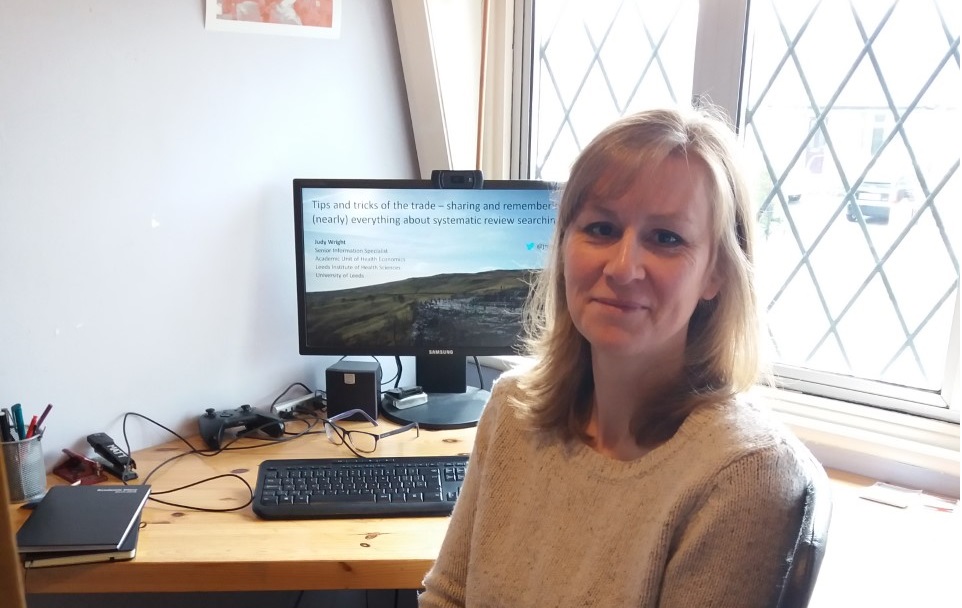 Today Judy discusses using a wiki to manage systematic review searching knowledge. The conference organisers responded to covid-19 by moving from a live national audience of 80 to 300 attendees
Senior Information Specialist Judy Wright presents the AUHE Information Specialists search methods wiki at the UK University Health and Medical Librarians Group 2020 Spring Forum 'Systematic Reviews: Building Our Role and Expertise'.
Judy was invited to speak, drawing on many years of collaborating on systematic reviews. Due to covid-19 restrictions, Judy avoided an early start and travel to London to deliver the presentation. Instead, the organisers moved the conference online and made it freely available.
Around 350 attendees from around the world are signed up to watch Judy presenting from her home. All presentations will be recorded and made available.