Record number of patients take part in clinical research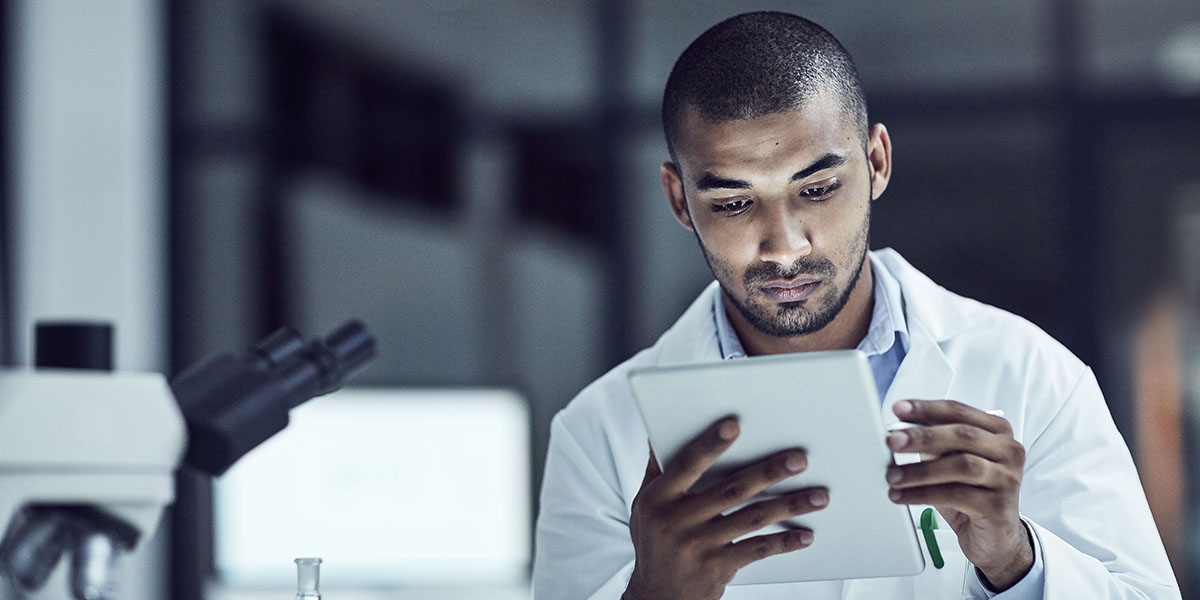 The number of people benefiting from clinical research in England reached record highs this year.
The number of people benefiting from clinical research in England reached record highs this year - with over eight hundred and seventy thousand (870,250) participants involved in studies supported by the National Institute for Health Research (NIHR) over the last twelve months.
The number marks a significant step towards the NHS Long Term Plan's goal of one million people taking part in clinical research by 2023/24 - part of the Government's strategy to improve care, treatment and NHS services in England.
Key areas of research
The most participants were recruited into children's research studies (81,892), studies delivered in primary care settings (78,533), reproductive health and childbirth research (74,128) , cancer research (67,652), and mental health research (65,645) leading the way in offering opportunities for patients to participate.
A couple from Lancashire were one of many to benefit from reproductive health and childbirth research over the last year. Jessica Corbally, 27, and husband Chris, 30, had struggled to conceive a second child for several years. They recently welcomed their new baby son into the family, having taken part in a fertility study testing a new procedure.
Discussing their experience, Jessica said: "We didn't know very much at all about clinical research until the consultant told us about this study. But everything was explained very clearly to us and we felt completely comfortable taking part. We had nothing to lose, yet we've gained everything we ever wanted. To anybody else, he might be just another baby, but to us, he is extra special. Not only have we benefited by having Joshua, we also feel like we have contributed a little something to medical research."
More studies than ever in England
The latest figures from NIHR show that patients now have more opportunity than ever to take part in clinical research and potentially benefit from new and groundbreaking treatments - with a record number of new studies (2,194) added to the NIHR's portfolio over the year, bringing the total number of ongoing studies across England to 6,106 - again the highest number yet. For the first time since 2015/16, every NHS trust across the country also supported clinical research by recruiting their patients into NIHR studies.
Evidence shows that being given the opportunity to take part in research benefits both patients and carers - and that their experience of being involved is overwhelmingly positive. The latest NIHR survey of those taking part in research, completed by over 8,500 participants across England over the last year, found that 90 per cent of people had a good experience of participating in research.
Sheila Walker from Leeds is currently taking part in her second clinical trial investigating a form of injectable radiotherapy to treat breast cancer.
Sheila said: "Taking part in research has been amazing and I feel honoured to be giving something back. My care has been tremendous and the love and personal care I have received from the team has made it a more pleasant journey. I feel like I am part of a family and I appreciate the little things the team do and ask about when I visit for treatment."
Sheila would tell anyone thinking of taking part in a trial to go for it. "Why not? It's great to contribute to research, and it is something I am very proud of."
About the NIHR Annual Statistics
The NIHR's annual research statistics provide the most comprehensive data around the state of health research across the country. NIHR plays a key role in supporting and funding clinical research in England - including recruiting patients into vital studies which can potentially lead to the development better care and treatments in areas such as cancer, dementia, mental health or fertility - ultimately making a difference to people's lives.
Note:
All data represents clinical research studies supported by the NIHR Clinical Research Network (CRN). Data are sourced from the NIHR CRN Portfolio of studies. More information is available here. The data does not include numbers of participants recruited into studies across other parts of the NIHR, particularly NIHR Biomedical Research Centres and Clinical Research Facilities, which are collated annually and will be available in June.
Adapted from: https://www.nihr.ac.uk/news/record-number-of-patients-take-part-in-clinical-research/11460