Academic Award Winners 2020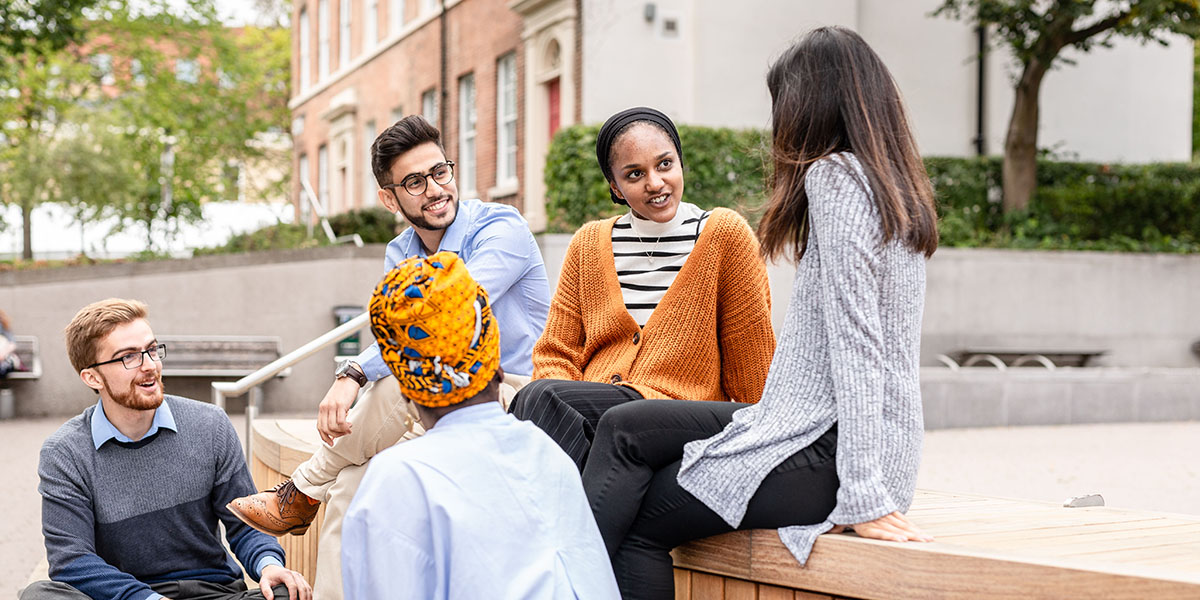 Congratulations to all students recognised in our annual Academic Awards.
The School of Psychology's Academic Awards recognise, celebrate and honour the hard work and academic achievements of our students. All of our award winners have shown great dedication to their studies, and this is reflected in the recognition they have received.

Professor Jason Halford, Head of the School of Psychology has praised our winning students 'Congratulations on your outstanding achievements – a very well done, and best wishes for the future'.

See a full list of winners below.
Academic Award Winners 19/20
H Gwynne-Jones prize for best final year project 2020
Anna Bertram
Jessica Teed

BPS undergraduate award 2020
Jessica Teed

Highest overall mark
Level 1
Indiana M-Green

Level 2
Lauren Halsall

Level 3
Jessica Teed

Level 5
Rebecca Spencer
BSc Psychology Student Awards
Highest Mark for Psychology degree
Grace Cox
Second highest Mark for Psychology degree
Caitlin Whitley
Third highest Mark for Psychology degree
Alice Hadden
BSc (International) Student Award for highest degree mark
Rachel McGuigan
BSc (Industrial) Student Award for highest degree mark
Jessica Teed
Undergraduate Module Prizes - Highest mark for each named module
Level 1
Indiana M-Green [Psyc1036]
Georgia Wilson [Psyc1037]
Roseanna Clark-Trew [Psyc1601]
Eve Middleton and Chloe Stedmans [Psyc1603]
Jewel Johnson [Psyc1604]
Georgia Wilson [Psyc1605]
Lauren Hall [Psyc1607]
Indiana M-Green [Psyc1608]
Lynsey Scott [Psyc1613]
Zoe Richardson and Annie Wallis [Psyc1614]
Virginia Ling, Indiana M-Green and Abigail Thompson [Psyc1617]
Imogen Scott [Psyc1618]

Level 2
Imogen Hind and Bethany Thomson [Psyc2503]
Isabella Hoskins [Psyc2504]
Halina Pecak [Psyc2510]
Eve Gittins [Psyc2518]
Cerys Taylors [Psyc2519]
Daniel Jones [Psyc2521]
Gemma Khan [Psyc2522]
Gemma Khan [Psyc2523]
Emily Radcliffe [Psyc2553]
Lauren Halsall [Psyc2554]

Intercalators
Victoria Morgan [Psyc3403]
Yuko Crawford, Victoria Morgan and Katie Mullen [Psyc3421]
India Hamilton [Psyc3422]
Alexander Grigg and Victoria Morgan [Psyc3453]
India Hamilton [Psyc3454]
Alice Richardson [Psyc3404]
Victoria Morgan [Psyc3410]
Charles Greenhalgh [Psyc3418]
Victoria Morgan [Psyc3423]

Level 3
Katie Exall, Chelsey Holford and Katie Llewellyn [Psyc3501]
Beatrice Gane and Amy Vibert [Psyc3507]
Katie Exall [Psyc3508]
Katie Donovan and Emily Elliot [Psyc3514]
Sophie Baker, Lucy Ball, Tayla Barry, Amber Corbett, Annabel Couser, Charlotte Doleman, Lou-Jayne Karim Ali, Gabrielle Sinclair and Eva Takashima [Psyc3516]
Tayla Barry and Amy Thomson [Psyc3517]
Natalie McNamara [Psyc3536]
Jennifer Mackay [Psyc3538]
Joseph Tresadern [Psyc3539]
William Cousins, Caitlin Shiers and Jessica Teed [Psyc3541]
Alice Hadden [Psyc3542]
Chelsey Holford and Paloma Lazar Garrido [Psyc3544]
Charlotte McKenna [Psyc3502]
Gina Nash and Diarmuid Ware [Psyc3505]
Jon Sissons [Psyc3510]
Amy Thomson [Psyc3511]
Tayla Barry and Caitlin Shiers [Psyc3519]
Anna Bertram and Jessica Teed [Psyc3520]
Lucy Howard [Psyc3527]
Grace Cox and Jessica Teed [Psyc3528]
Harriet Dooley [Psyc3532]
Paloma Lazar Garrido [Psyc3533]
Amy Miller and Michal Pelikan [Psyc3540]
Megan McIvor, Olivia Smith and Jessica Teed [Psyc3543]
Callum Rodgers [Psyc3545]

Level 5
Jennifer Lloyd [Psyc5901]
Emilia Roselli and Kesley Tredgett [Psyc5902]
Holly Murray [Psyc5906]
Kelsey Tredgett [Psyc5910]
Holly Murray [Psyc5900]
Stephanie Drage [Psyc5905]
Jennifer Lloyd [Psyc5907]
Rebecca Spencer and Holly Wilkins [Psyc5908]
Stephanie Drage [Psyc5911]
Ellie Henderson and Carina Wardle [Psyc5912]
MPsyc Student Awards
Highest Mark for MPsyc degree
Rebecca Spencer
Second highest Mark for MPsyc degree
Stephanie Drage
Third highest Mark for MPsyc degree
Freya Thompson
MPsyc (International) Student Award for highest degree mark
Charlotte Wood
MPsyc (Industrial) Student Award for highest degree mark
Jennifer Lloyd

Congratulations to each and every student who has won an award!