Telerehabilitation in Nepal now allows specialists to link with patients, saving time and money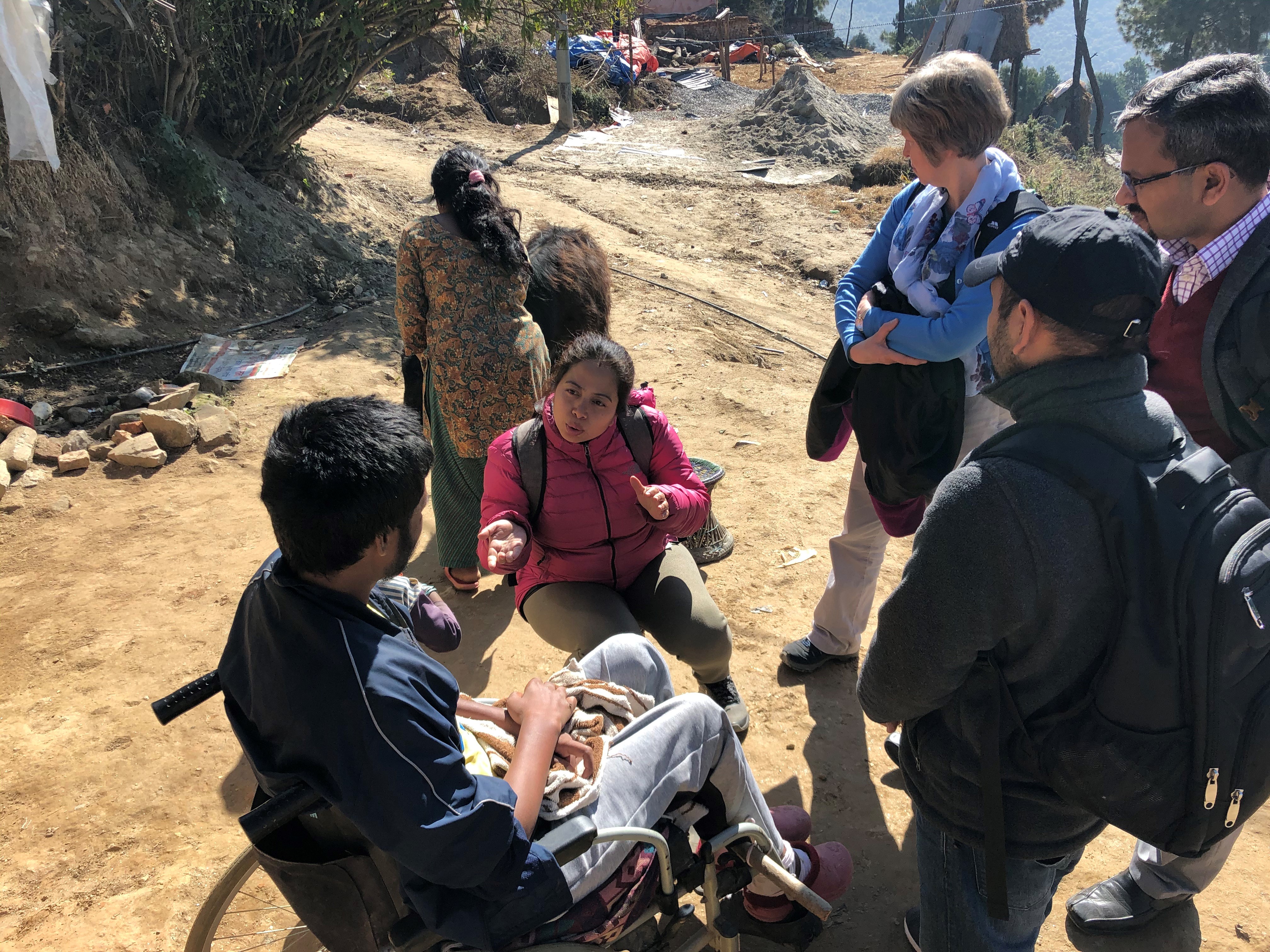 University of Leeds research team set up pilot project TERN (Telerehabilitation Nepal) in Nepal funded by Research England Global Challenges Research Fund (GCRF).
Highway accidents are the biggest killer of young men and women in Nepal. Seven Nepalis die every day in road and highway accidents. On average, 40 people are injured on roads across the country each day. There were nearly 13,000 road accidents in 2019 which 2,736 people lost their lives and 10,731 were seriously injured. Those who survive often have traumatic brain and spinal cord injuries, requiring long-term or life-long rehabilitative care. But specialist rehabilitation in Nepal is nearly non-existent. There is no government specialist rehabilitation centre, and while some private hospitals do offer inpatient physiotherapy, none have dedicated acute rehabilitation units, and none employ the full specialist rehabilitation team led by physical medicine and rehabilitation consultants.
"Forget about prioritising it, rehabilitation medicine is not even included in the healthcare system of Nepal," laments Dr Raju Dhakal, the only physical medicine and rehabilitative doctor registered in Nepal. "Every hospital has a cardiology unit, intensive care unit and even physiotherapy but no specialist multidisciplinary rehabilitation unit. This should be integrated in the healthcare system rather than treated as a separate entity."
Dr Dhakal works in the Spinal Injury Rehabilitation Centre (SIRC) in Sanga, founded in 2002, Nepal's largest inpatient rehabilitation centre and the only one specialised in spinal cord injury. The 51-bed hospital treats patients from all 77 districts and provides inpatient rehabilitation for 300 individuals every year. It also conducts some outpatient care, home follow-up visits, community outreach programs, and a residential vocational rehabilitation program. SIRC, however, is not in any position to provide long term specialist rehabilitation care for all those with disabilities in the country. The only other facilities with dedicated inpatient rehabilitation beds are two NGO-run hospitals, the Green Pastures Hospital in Pokhara and the Hospital for Rehabilitation and Disabled Children in Kavre.
<iframe width="700" height="394" src="https://www.youtube.com/embed/vfBcgF4v8kc" frameborder="0" allow="accelerometer; autoplay; encrypted-media; gyroscope; picture-in-picture" allowfullscreen></iframe>
This unmet need of long-term specialist rehabilitation care in the community led to the University of Leeds and SIRC teams to embark on the novel concept of tele-rehabilitation. The TERN project was successful in attracting funding from Research England GCRF for their pilot study.
"Tele-rehabilitation can link the people in the community with specialists to provide necessary interventions remotely, allowing them to the save time and money spent travelling to the centre," says project lead Dr Manoj Sivan, Associate Clinical Professor in the Academic Department of Rehabilitation Medicine, University of Leeds. The Leeds research team visited Nepal to launch the project in collaboration with SIRC (pic). The team comprised of Miss Sophia Makower (physiotherapist), Dr Matthew Allsop (Leeds Institue of Health Sciences), Dr Wei Meng (Electrical and Electronic Engineering) and Dr Ram Hariharan (Consultant in Spinal Injuries Sheffield) and Dr Manoj Sivan.
The team set up the teleconference system and visited some patients with SIRC research team during their visit. Unlike the standard one-one telemedicine consultation, in this project, a social worker from SIRC visits patients, finds out their needs and then connects them with a specialist rehabilitation team in SIRC that consists of a physician, physiotherapist, occupational therapist, nurse and psychologist. Patients with long-term disabilities and their families learn about better management of daily activities, mobility, bladder, bowel, pain, as well as skincare (pressure sores). This avoids considerable travel costs (up to six times the actual consultation costs in some cases) and inconvenience to patients and their carers (can take up to 2 days to travel to SIRC from some remote hilly areas).
This approach is supported by the World Health Organisation (WHO) in their recommendations on digital interventions for health system strengthening under 'Accessibility of health facilities and human resources for health: client-to-provider telemedicine'. The project aligns to the United Nations Sustainable Development Goals (SDGs) of better health and well-being and reducing inequalities in access to healthcare. It is also in line with Nepal Government's 2017 e-health strategy for developing and integrating smart Information and Communication Technology solutions within the national health systems. The Leeds team had very productive discussions with the Nepal Health Secretary and Ministry of Health Information Technology and Health Services teams and will be actively involved in developing telerehabilitation and specialist rehabilitation services in the country.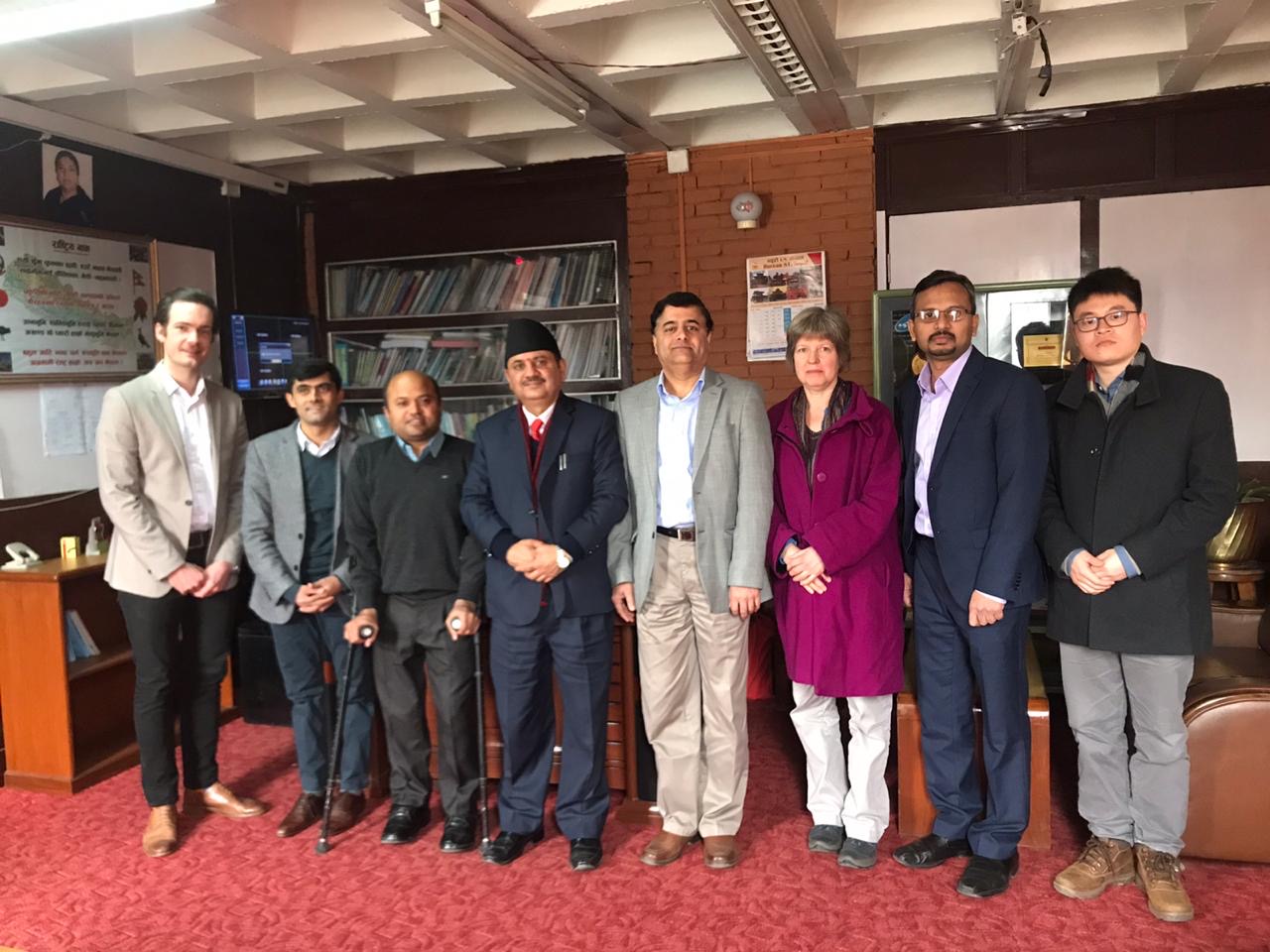 Article credits:
Nepali Times