New study will develop the eFI+ to better target interventions for older people living with frailty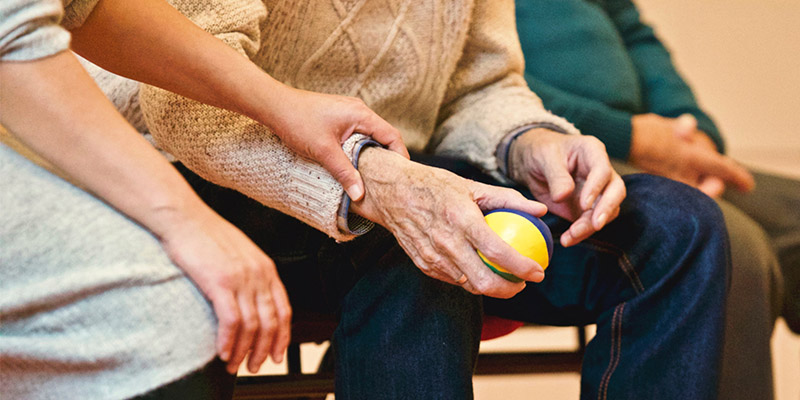 A collaborative study led by Andy Clegg from the Academic Unit of Elderly Care & Rehabilitation, Leeds Institute of Health Sciences (LIHS), has been awarded £550,000 from the NIHR HTA programme to develop the next version of the multi-award winning electronic frailty index (eFI).
The study will develop a new tool, the eFI+, that will identify older people living with frailty who are at increased risk of requiring home care services, experiencing a fall, being admitted to a care home, or dying so that appropriate evidence-based intervention can be provided.
The team includes LIHS colleagues Silviya Nikolova, Sam Relton, Sue Richards and Robert West, in partnership with Bradford Teaching Hospitals NHS foundation Trust, NHS Bradford district and Craven CCGs and researchers from Keele University, UCL, University of Exeter, University of Leicester, University of Nottingham and University of Swansea.
Andy Clegg said 'We are all hugely excited about this project, which will enable us to better understand which older people living with frailty are likely to benefit from evidence-based treatments. We are fortunate to have excellent lay representative involvement in the project, and will also work closely with clinicians, health and care commissioners and providers of electronic health record systems throughout the study. The work will be a major step forward because it will help the NHS and local authorities decide which services for older people living with frailty should be provided.'
The team will use data from ResearchOne, the Secure Anonymised Information Linkage (SAIL) databank and Leeds Data Model, which are large, anonymised primary care and linked databases, alongside data from the Community Ageing Research 75+ (CARE75+) cohort study to develop the eFI+. The impact of the research has potential to benefit society as a whole, as it will enable provision of evidence-based and suitably costed interventions to improve outcomes for older people, the NHS and social care.
Further information
For interview requests please contact Simon Moore, Press Officer at the University of Leeds, on (+44) 0 113 34 38059 or s.i.moore@leeds.ac.uk.