Myeloma UK and the UK Myeloma Research Alliance have launched a new research programme to accelerate the development of early phase myeloma clinical trials.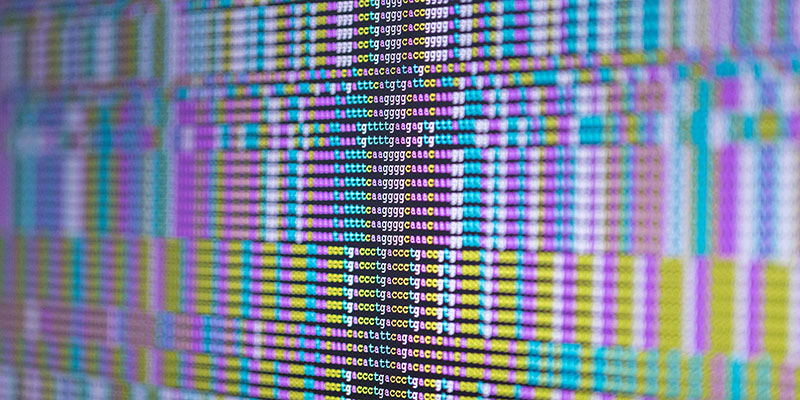 Myeloma UK is launching a new research programme to continue support for patient-centric myeloma clinical trials in the UK,
The UK Myeloma Research Alliance-Myeloma UK-Concept and Access Research Programme (UKMRA-Myeloma UK-CARP).
This initiative is part of an ambitious new strategy Myeloma UK recently published with a mission to make myeloma history. One of our key approaches to achieve this was through investment in myeloma research.
The UKMRA-Myeloma UK-CARP is an evolution of the Myeloma UK Clinical Trials Network (CTN) which was launched in 2009 and resulted in the delivery of nine early phase clinical trials, and over 700 patients taking part. It will build on the successes of the CTN to support and catalyse the development of early phase myeloma clinical trials in the UK. Through this initiative, UK myeloma patients will be able to access new treatments or treatment combinations as part of trials.
Strategically, UKMRA-Myeloma UK-CARP will support the development of studies which either provide a proof of concept data for larger and later phase trials, or data which can be used to support patients gaining access to treatments through the NHS. Included in the programme will be an exploration of 'adaptive trials', an innovation which allows researchers to learn from patient responses to treatment during the trial and gives them flexibility to adapt the treatment accordingly.
This new collaborative model will combine the patient insight from Myeloma UK with the experience and expertise of the UK Myeloma UK Research Alliance and the University of Leeds Clinical Trials Research Unit (CTRU) to develop a portfolio of early phase clinical trials. The investment from Myeloma UK will help catalyse trial development and facilitate funding from external sources such as pharmaceutical companies and diagnostics companies to support the delivery of innovative trials developed through the UKMRA-Myeloma UK-CARP.
The funding is also an investment in myeloma clinical trial infrastructure. The Initiative will help support the further development of myeloma research capacity in the UK and keep the UK at the forefront of myeloma research. It also provides an opportunity for early career researchers or clinicians seeking trials experience to get advice and develop their skills with the expertise and support of the UKMRA and the University of Leeds CTRU.
The UK Myeloma Research Alliance is a clinical research cooperative with the aim of coordinating and aligning UK trial strategy and delivery. Professor Gordon Cook, Chair of the UKMRA said "Building on what has already been achieved through the Myeloma UK Clinical Trials Network we can develop a strong portfolio of early-phase trials through UKMRA-Myeloma UK-CARP and crucially, link these directly to the development of late-phase trials through the UKMRA to change clinical practice and patient outcomes"
Dr Sarah Brown from the University of Leeds Clinical Trials Research Unit (CTRU) commented: "The launch of the UKMRA-Myeloma UK-CARP shows the commitment of Myeloma UK, the UKMRA and the University of Leeds CTRU to advance myeloma research in the UK and builds upon the strong relationships and successes of the Myeloma UK Clinical Trials Network over the last 10 years"
UKMRA-Myeloma UK-CARP is the only initiative in the UK focused on the development of early phase trials to meet the needs of myeloma patients. The programme focuses on designing trials and answering the questions which matter most to UK myeloma patients, carers and myeloma specialists.
Dr Jayne Galinsky, Health Services Research Manager at Myeloma UK says: "From a health service research perspective, we are pleased to launch a research programme which is not only designed generate the best results for patients but also fully incorporates patients and carers throughout trial design."
Dr Simon Ridley, Director of Research at Myeloma UK says: "We are pleased to be supporting an innovative partnership with the UKMRA and with the Leeds CTRU to support a robust clinical trial research programme for myeloma running in the UK. Not only does it help give UK myeloma patients access to innovative treatments but also ensures that the right research is taking place to support approval of improved treatments ."
About myeloma
Myeloma, also known as multiple myeloma, is a blood cancer arising from plasma cells, a type of white blood cell that is made in the bone marrow. At any one time there are around 17,500 people living with myeloma in the UK. It accounts for 15 per cent of blood cancers, and two per cent of all cancers.
About importance of early phase myeloma clinical trials
Myeloma is highly treatable in the majority of patients but unfortunately there is currently no cure. Treatment aims to control the myeloma, relieve symptoms and improve quality of life. It generally leads to periods of remission but patients inevitably relapse requiring further treatment.
According to the most recent statistics available, almost half (47%) of myeloma patients in England and Wales live for at least 5 years, and a third (33%) will live for at least 10 years. This is why it is vital that we invest in research, and support access to the best treatment and care for myeloma patients.
About Myeloma UK
Myeloma UK is the only organisation in the UK dealing exclusively with myeloma – our ultimate goal is to find a cure.
We are dedicated to ensuring that patients get access to the right treatment at the right time, and to improving standards of treatment and care through research, education and awareness raising.
Our organisation also provides a range of information and support services to patients, family and friends to help deal with a diagnosis of myeloma.
Myeloma UK receives no Government funding and relies almost entirely on voluntary donations and fundraising.
To find out more visit: www.myeloma.org.uk , or follow us on Twitter: /MyelomaUK and Facebook: /MyelomaUK.
About University of Leeds CTRU
Leeds CTRU, based at the University of Leeds, is a leading UK academic clinical trials unit (CTU). It consists of three Divisions which span a broad range of diseases and treatments. Leeds CTRU specialises in the design, conduct and analysis of both early and late phase high quality academic clinical trials, influencing national and international clinical practice.
Adapted from https://www.pharmiweb.com/press-release/2019-06-10/myeloma-uk-and-the-uk-myeloma-research-alliance-have-launched-a-new-research-programme-to-accelerate-the-development-of-early-phase-myeloma-clinical-t