Positive Impact Award for PsycSoc at the Leeds Partnership Awards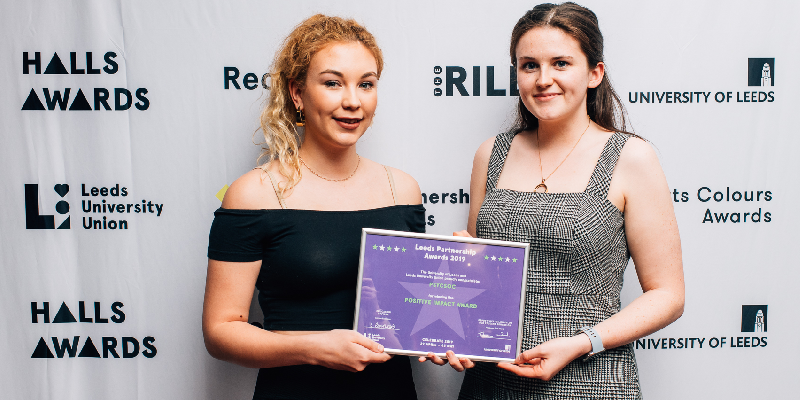 PsycSoc, the departmental society for School of Psychology students won an award for positive impact at the Leeds Partnership Awards.
The Partnership Awards celebrate the achievements of both staff and students who put the Leeds Partnership into practice. It recognises the impact of staff and students working together to provide an exceptional learning experience.

Positive impact at the Partnership Awards is defined as 'exceptional difference to others' experiences through an outstanding contribution to their School, Faculty, Department or Service or who has worked hard to make individuals' experiences better'.

Congratulations to PsycSoc and a huge thank you to all those who nominated them.