Nick Preston
Profile
I am a postdoctoral physiotherapist with a background in paediatrics in both the acute (Neuro-Development, Musculoskeletal, the Neurological Wards and Acute Respiratory Care (Paediatric ICU, Cardiac ICU, Neonatal Intensive Care) and in the community (schools, homes and clinics). For some years I also maintained clinical skills in adult musculoskeletal and sports injury rehabilitation in a private clinic. In In 2006 I was appointed Research Physiotherapist at the University of Leeds to manage a study to develop assistive technology for children with cerebral palsy, working within the School of Mechanical Engineering and the Academic Department of Rehabilitation Medicine. I acted as the physiotherapy advisor on movement and rehabilitation of children with cerebral palsy, as well as managing the day-to-day aspects of two studies - one testing the assistive technology in homes and one in schools. My responsibilities included obtaining ethics committee and local NHS Trust approval, recruiting children and performing outcome measures, promoting and conducting Public and Patient Involvement meetings in support of the design and construction of the assistive technology, and carrying out statistical analyses. I also published my first paper about our development of a framework to define the functional goals and outcomes of botulinum toxin treatment of spasticity relevant to the child and family living with cerebral palsy using the International Classification of Functioning, Disability and Health.
I completed my PhD, funded through an NIHR Fellowship, in 2014. This involved the development of a new measure of upper limb activity limitation for children with cerebral palsy (the Children's Arm Rehabilitation Measure) and the conduct of a pilot randomised controlled trial to investigate the benefits of home-based assistive computer gaming technology on upper limb arm activity limitation of children with cerebral palsy. I am keen to involve Allied Health Professionals and other health care professionals in research and to support and supervise them in their postgraduate studies e.g. MScs and PhDs.
My current research interests include the development of assistive technology and investigating its potential benefits for children with functional limitations, the development and psychometric testing of measures of activity limitation and participation restriction using the Rasch model, and the development and testing of interventions to improve activity and participation of children with movement difficulties. My expertise as a postdoctoral paediatric physiotherapist supports numerous projects including studies being conducted with the Born in Bradford cohort study by the Bradford Institute for Health Research.
Research interests
I am currently developing a virtual clinic for the follow up of people who have had hip or knee replacements. Nearly 200,000 hip and knee total joint replacements were performed in 2016. Because catastrophic failures of joint replacements have poor outcomes for the patient and are difficult to manage for orthopaedic teams, all joint replacement patients are followed up in clinical settings.
National orthopaedic organisations such as the British Orthopaedic Association recommend that outpatient follow-up is one, five or seven years, then every five years for those with implants which have met the Orthopaedic Data Evaluation Panel 10A rating. This already places a substantial burden on outpatients, but annual numbers of joint replacements are soaring. If a newly appointed consultant surgeon inherited no patients and started afresh caseload, by the time he or she had worked for 13 years he or she would see no new patients and would only see 'old' patients in follow up clinics. Yet the failure rate of joint replacements is only 5%, and falling. This suggests that a new approach to follow up of joint replacements is called for, one that frees up clinic time but will identify those patients at risk of failure (and needing revision surgery).
I have been working on the development of a virtual clinic, which is designed to reduce face-to-face outpatient appointments for joint replacement patients by at least 80%. This standardised approach will consist of a patient-reported questionnaire, a standardised radiology report and a clinical algorithm.
I am also working on the development and testing of a new evidence-based programme of activities to help children with poor motor skills. Poor motor skills affect at least six children in every classroom, and have a profound and devastating impact on children's development and life chances. There is a large body of evidence showing how poor movement skills affect children's physical, emotional, social, psychological and educational development. My published systematic review found three well-conducted trials investigating physiotherapy activities that produced large effect sizes in the outcome measures evaluating the children's movement skills. I am developing these evidence-based activities into a physiotherapy programme designed to be delivered in schools by school staff.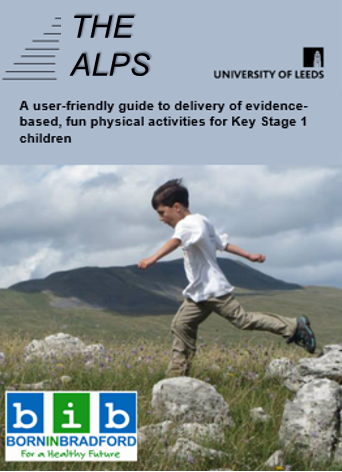 The Alps movement skills programme
Qualifications
PhD
BSc (Hons) Physiotherapy
PG Diploma in Health Research
BTEC Diploma in Electronic Engineering
Professional memberships
Health Professions Council
Chartered Society of Physiotherapy
Research groups and institutes
Leeds Institute of Rheumatic and Musculoskeletal Medicine
<h4>Postgraduate research opportunities</h4> <p>We welcome enquiries from motivated and qualified applicants from all around the world who are interested in PhD study. Our <a href="https://phd.leeds.ac.uk">research opportunities</a> allow you to search for projects and scholarships.</p>