Patients views at heart of digital health transformation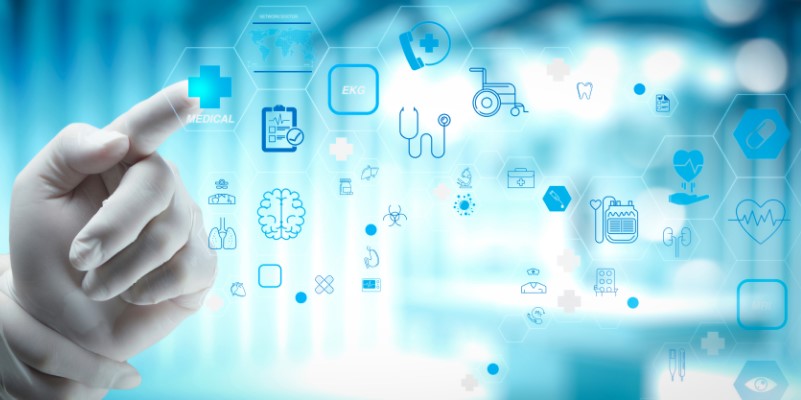 A new framework to ensure patients are at the centre of digital health tech innovation have been launched.
A new user-friendly guide has been co-authored by Professor Arunangsu Chatterjee, Dean of Digital Transformation and Professor of Digital Health and Education in the University of Leeds' School of Medicine.
The guide brings to life the EnACT framework which sets out four categories of principles around patient and public involvement and engagement. The EnACT framework evolved on the back of a systematic review and a delphi study supervised by Prof Chatterjee. The guide was co-produced in collaboration with University of Plymouth, The AHSN Network and Boehringer Ingelheim and brings to life the framework with recommendations and case studies.
The principles make it clear how to involve patients in product innovation and make recommendations around critical issues such as data privacy, intellectual property, inclusivity, reimbursement, useability, and recruitment of patients for health technology innovations.
These first evidence-based recommendations to drive inclusive digital health tech innovation - "How to involve and engage patients in digital health tech innovation, An Evidence Based Guide" - have been launched by the University of Plymouth, the AHSN Network and Boehringer Ingelheim.
Professor Chatterjee, who is also a Visiting Professor of Digital Health & Education at the University of Plymouth, said, "Digital health innovation is still fairly new territory and there is a need for clarity to ensure development that is inclusive of patients.
"Bringing together the academic rigour and expertise of organisations like ours, the commercial expertise of Boehringer Ingelheim and the community network of the AHSN has accelerated positive change, and the development of this resource has been a true partnership."
Matt Whitty, Chief Executive of the Accelerated Access Collaborative, and Director of Innovation, Research & Life Sciences at NHS England & NHS Improvement said, "Through research and innovation, we can improve patient outcomes and reduce health inequalities.
"Patient-centred digital technology is an increasingly important aspect of a dynamic and sustainable health system.
"By ensuring patients are involved in developing these digital technologies we will create solutions that best meet their needs.
"I hope this guide will help support innovative digital technology development across our health service."
Further information
For further details, contact the University of Leeds press office via pressoffice@leeds.ac.uk.