Beaumont Award 2020 Winner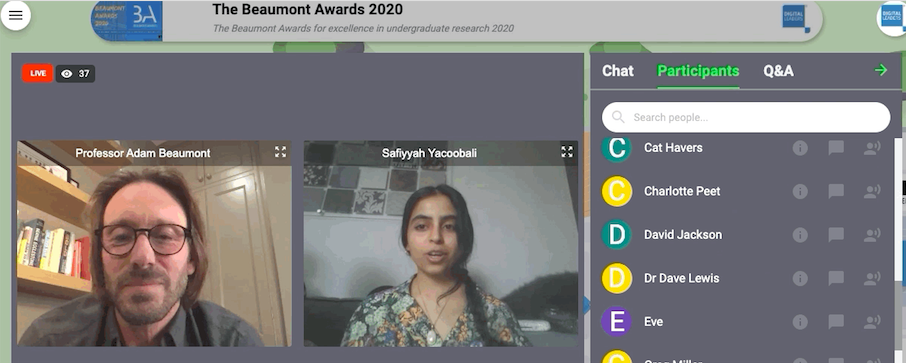 Congratulations to Safiyyah Yacoobali this year's winner of the Beaumont Awards.
The Beaumont Awards is an award scheme that recognises the outstanding research projects conducted by students at the University of Leeds that demonstrate the greatest potential impact on society and that solve real-world problems.
The details of this year's winner are below.
Safiyyah Yacoobali – Faculty of Medicine & Health
Investigating the anti-biofilm effect of graphene-oxide (GO) coated titanium discs on Staphylococcus aureus* (S.aureus) *S.aureus is an aerobic bacterial species.