SoH Midwifery team co- leading NHS project on specialist perinatal mental health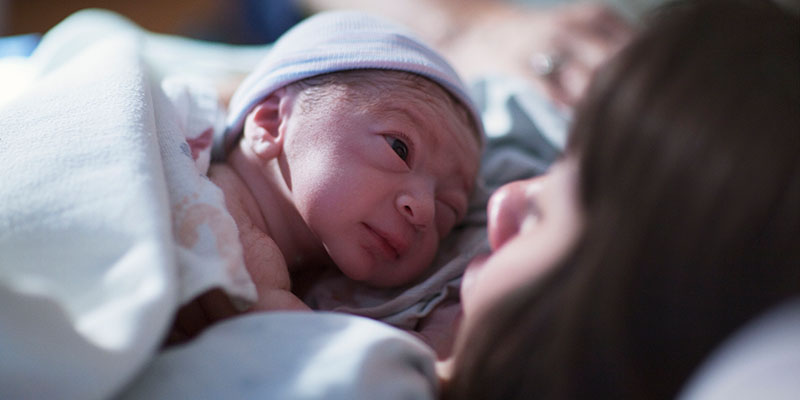 SoH Midwifery team commissioned by NHS England to produce best practice guidance on involving and supporting partners and significant others in relation to specialist perinatal mental health
This national collaboration is across the University of Leeds, Kings College London, the University of Surrey and South London and Maudsley NHS Foundation Trust. The work links to the NHS Long Term Plan which was released in January and sets out the vision for the NHS years for the next 10 years.
Project co-lead, Dr Zoe Darwin, Lecturer in Maternal Health in the School said, "I have been working in perinatal mental health research for over 10 years, conducting research both with mothers and fathers. My research has included the mental health needs and experiences of parents; how mental health is assessed in practice; and, evaluations of support services for parents during and after pregnancy, both in the public and voluntary sector. The team came together through shared research and clinical interests in partners, including fathers"
The project, which will complete in 2019, involves rapid reviews on assessment and intervention relating to mental health and relationships; national stakeholder consultation, and the development of an embedded case study series. A survey has been created and can be accessed by following this link: https://leeds.onlinesurveys.ac.uk/pmhfamilies
Commenting on what the project would mean for the department, Dr Darwin said, "Being part of the team developing best practice guidance for involving and supporting partners and other family members in specialist perinatal mental health services is a real opportunity to influence at a national level the care that families receive at a critical period in their lives. This brings implications for current and future generations not just in the UK but internationally, with the UK being a global leader in perinatal mental health. For our School and our BSc Midwifery students, this is an example of why we do research."
About the project team
Dr Zoe Darwin (project co-lead), University of Leeds, is an Applied Health Researcher and Lecturer in Maternal Health with expertise in mothers' and fathers' perinatal mental health.
Dr Jill Domoney (project co-lead), King's College London, is a Research Clinical Psychologist specialising in developing and evaluating interventions for families in the perinatal period.
Dr Jane Iles, University of Surrey, is a Clinical Psychologist and Researcher with specialist interests in supporting families in the perinatal period, across the early years and throughout childhood.
Dr Vaheshta Sethna, King's College London, is an Hon. Lecturer and Researcher, with an interest in understanding how mental health in mothers and fathers during the perinatal period influences the quality of parenting and children's early development.
Dr Florence Bristow, South London & Maudsley NHS Foundation Trust, is a Clinical Psychologist working in a specialist community perinatal mental health service with an interest in understanding the perinatal mental health needs of partners and fathers.
Mark Williams, Fathers Reaching Out, is an expert by experience and continues to campaign at local and national level regarding paternal perinatal mental health.
Jenny McLeish is a freelance health services researcher with extensive experience in the voluntary sector in policy, research, and campaigning for disadvantaged and vulnerable families.
Midwifery at the School of Healthcare
Learn more about our Maternal, Child and Family health research
Learn more about our BSc (Hons) Midwifery degree