Admission time for heart attacks does not appear to increase risk of dying in hospital.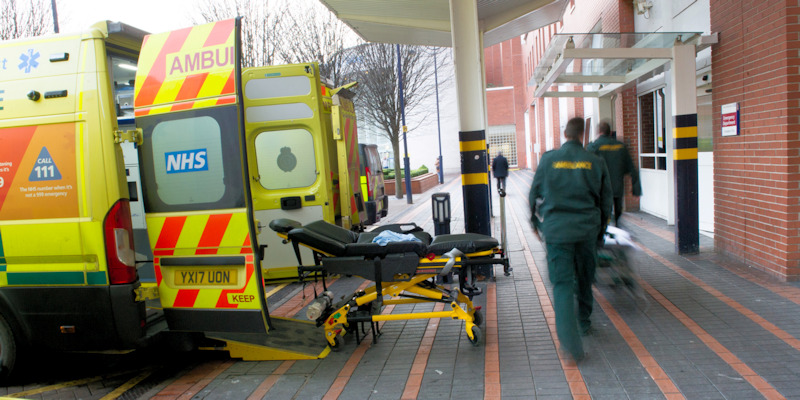 Admission to hospital with a heart attack out of normal working hours does not appear to increase a patient's chance of dying in hospital, according to a study of over 600,000 patient cases.
The new research concludes that fears about potential differences in outcomes depending on the time of hospital admission may be unfounded.
Led by the University of Leeds, the study found no evidence for an association between time of hospitalisation and in-hospital mortality for patients admitted with a heart attack.
Patients admitted in the evening tended to have more co-existing health problems that can make treatment more complicated, which subsequently increases their risk of dying.
The small amount of variation in mortality rates that was observed over the 24-hour clock disappeared after researchers accounted for these differences using various patient characteristics, histories and treatments.
Due to data protection laws, the researchers were not able to look for any potential weekend effect, as patient admissions were classified by time but not by day.
"There has been a great deal of anxiety about the ability of hospitals to treat their patients outside of regular working hours, but our study suggests they are managing quite well. These data suggest that heart attacks are being treated equally well no matter what time of day you arrive at hospital."
Published in the European Heart Journal, this new study analysed data from the UK heart attack register, MINAP, which collects details of people admitted with heart attacks across all hospitals in England and Wales, providing a comprehensive and representative dataset of heart attacks across these demographics.
The researchers compared the characteristics, treatments and hospital mortality rates of 615,000 admissions to hospital between 2004 and 2013.
Over the study period there was an increase in the use of guideline-indicated care for heart attack patients, and survival rates improved over the ten-year period.
Mr Andrew Mason, aged 58 from Church Fenton in North Yorkshire, had a heart attack 'out of hours' in October 2018. He said "I presented on a Friday night, was triaged in less than ten minutes before being ambulanced to Leeds General Infirmary to have my coronary artery opened up. I was kept informed by all staff right through the procedure and felt very reassured when the reality is it's all quite scary.
"I was thrilled by my care, particularly with it being late on a Friday night. I had previously thought that out of hours care was bad care, that all consultants are on the golf course every weekend and that seniority allows them to clock off at four. I can now say from experience that this is not the case."
Co-author Dr Chris Wilkinson, a cardiology doctor and researcher at the University of Leeds, said "Heart attack treatment is time-critical. We know that early treatment saves lives, and our study offers some reassurance that patients are getting the care they need around the clock.
"This excellent care is made possible by 24 hour a day provision of guideline-indicated treatment for heart attack patients across the UK, and we now need to ensure other common medical emergencies are equally well treated."
University of Leeds
The University of Leeds is one of the largest higher education institutions in the UK, with more than 37,000 students from more than 150 different countries, and a member of the Russell Group of research-intensive universities. The University plays a significant role in the Turing, Rosalind Franklin and Royce Institutes.
We are a top ten university for research and impact power in the UK, according to the 2014 Research Excellence Framework, and are in the top 100 of the QS World University Rankings 2019.
The University was awarded a Gold rating by the Government's Teaching Excellence Framework in 2017, recognising its 'consistently outstanding' teaching and learning provision. Twenty-six of our academics have been awarded National Teaching Fellowships – more than any other institution in England, Northern Ireland and Wales – reflecting the excellence of our teaching. www.leeds.ac.uk
Follow University of Leeds or tag us in to coverage: