Skeletal tissues research bank
Overview: The skeletal tissues research bank is a vital resource which enhances research undertaken across the faculty.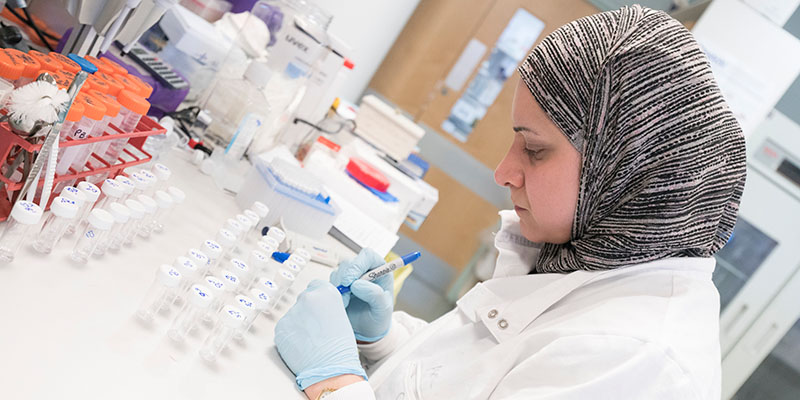 The School of Dentistry's Research Tissue Research for approved storage of skeletal tissues was first to be established in the University of Leeds at the time of its inception. The Bank facilitates the work of our staff, students and collaborators in our priority areas if biomineralisation, skeletal tissue engineering, regenerative medicine and stem cell biology whilst ensuring strict adherence to the Human Tissue Act governing the use of human tissue in research.
Concept
Working with clinicians across the School and the Leeds Teaching Hospitals NHS Trust, the Bank provides access to samples including teeth, bone, ligament, cartilage and stem cells for our staff, students and collaborators (both academic and industrial) across the globe.
The Bank provides samples for research to:
Improve our understanding of skeletogenesis/odontogenesis
Develop new ways of repairing teeth and restoring their function, including development of new materials for fillings
Understand the mechanisms of tooth decay, erosion and wear
Use dental pulp and bone marrow to provide a source of adult stem cells for tissue regeneration and repair
Impact and benefits
The Skeletal Tissues Research Tissue Bank provides an excellent resource for our staff, students and collaborators whilst guaranteeing the highest standards of clinical governance and research integrity for our patient donors.
Find out more about our skeletal tissues research bank
For more information please contact Emma Black