Investigating virtual worlds
Overview: Several groups use virtual reality in order to investigate a diverse range of topics, such as motor control, pain processing and driving behaviours. The School houses a driving lab, a whole room walking virtual reality system, as well as multiple mobile systems.
HTC Vive Virtual Reality (VR) system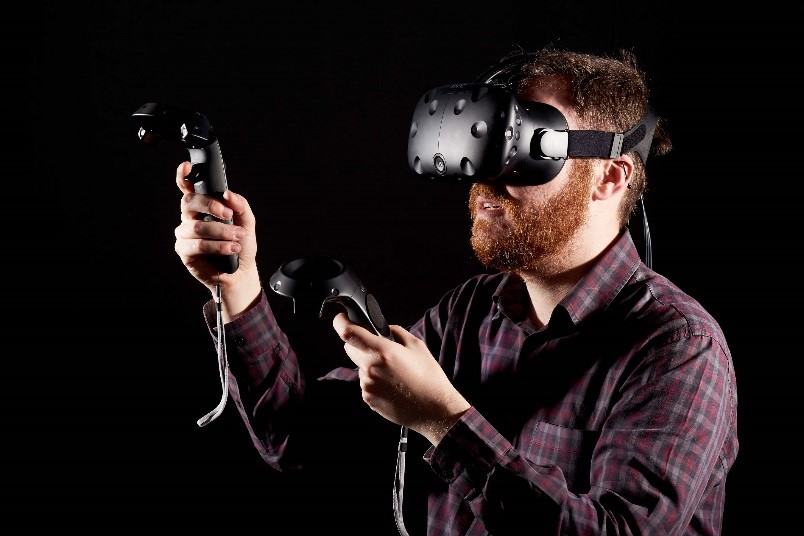 Main Contact: Dr Faisal Mushtaq
WorldViz Walking Virtual Reality (VR) system
2 x Oculus Rift systems, one with integrated eye-tracker, 4 camera whole room motion tracking system, & 5DT wireless gloves for hand motion tracking.
WorldViz VR Software.
Main Contact: Dr Jac Billington
Fixed-Base L-Shape Cave Driving Simulator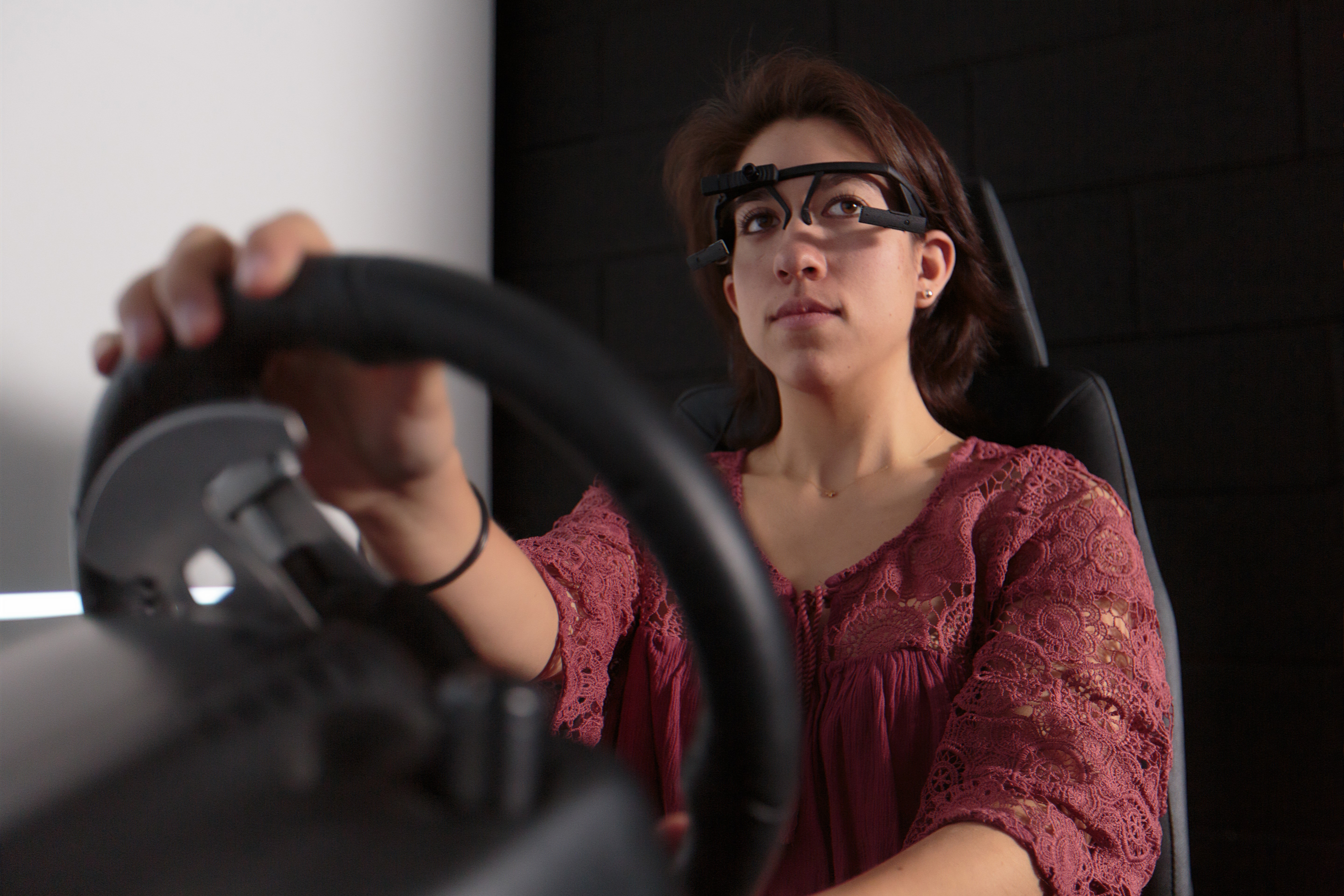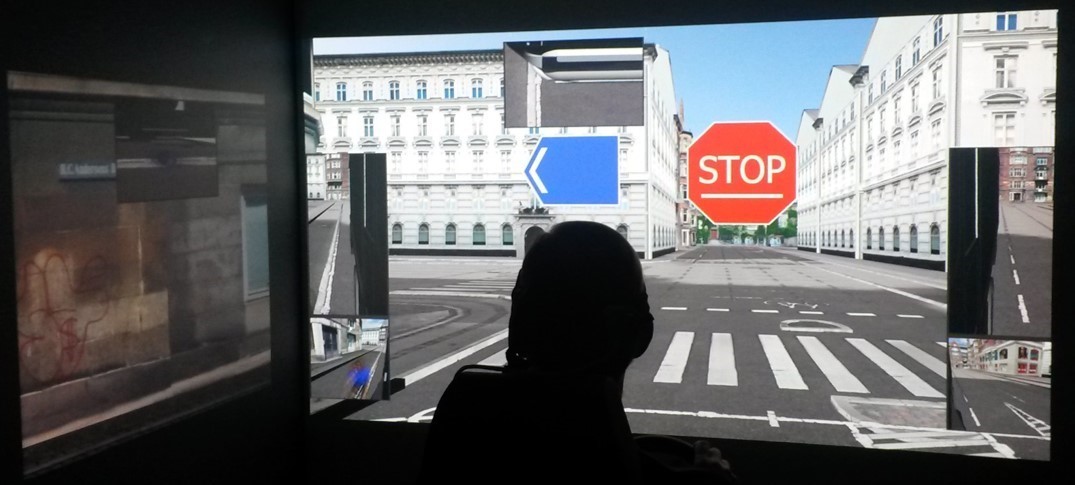 This driving simulator consists of 2 projectors, a height adjustable driving seat, and a Logitech G27 Steering wheel and pedals, and WorldViz VR Software.
Main Contact: Professor Richard Wilkie