NHS Student Workforce Fund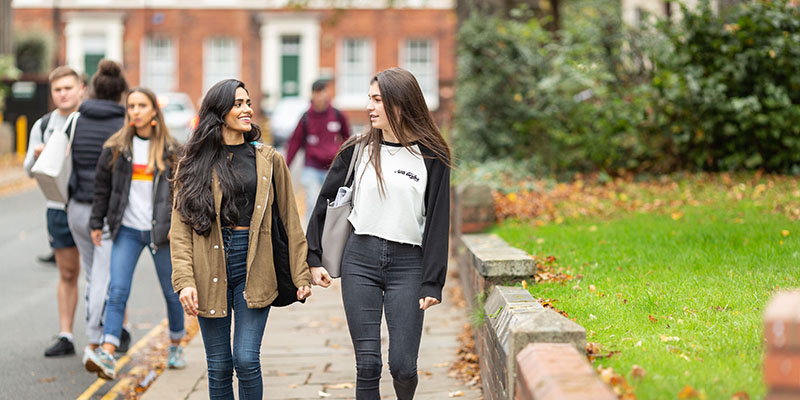 A new fund will support students and recent graduates who have been appointed to roles in the NHS during the Covid-19 pandemic.
The University has established the NHS Student Workforce Fund in recognition of potential financial and wellbeing issues faced by trainee doctors, nurses, midwives and other health professionals, who have joined the health service at this time of crisis.
Supported by donations from alumni and other friends of the University, the fund will cover expenses arising from disruption to students' circumstances. Each student can request funds from £250 up to £1,000. It is anticipated up to 1,250 students in Yorkshire and surrounding regions could be eligible for this support during the 2019 / 20 Academic session.

This includes:
Nearly 450 medical students
Around 240 nursing and midwifery students
Around 100 radiographers
Around 100 physician associates
Up to 200 further students who will be on NHS placements.
Many of these students, particularly those in their final year, are completing assignments and coursework to enable them to graduate, while at the same time joining frontline NHS services across Leeds, or in their hometown.
The fund will benefit these students in several ways, offering practical assistance and support for general wellbeing, such as:
Transport and relocation costs to placements outside Leeds
Other costs such as for childcare, caring responsibilities
Increased access to the University student counselling services, including psychological and therapeutic support.
The fund is being administered by the Alumni and Development Team at the University and has seen an early boost through a generous pledge from an anonymous donor who will 'match fund' gifts from other donors up to a total of £100,000 - ensuring that each donation can go twice as far.
The Executive Dean for the Faculty of Medicine and Health, Professor Paul Stewart, said: "For all of us, Covid-19 has brought a new challenge to our lives, changing how we live, work and socialise. It has also shone a spotlight onto the NHS which stands at the centre of the nation's response.
"The University has contributed a great deal to that effort – mobilising research into the virus, freeing clinical academic staff from teaching and research duties to join frontline services and providing much-needed equipment, facilities and practical diagnostic support.
"In educating healthcare professions, we have played a significant role in bolstering the NHS workforce. By releasing a fresh wave of talented and passionate professionals into our NHS hospitals and clinics, graduating our final year students four months earlier than usual, we have responded to a national call for help.
"That said, the pressure on all our students is greater than ever before. Enabling our students to access this fund will undoubtedly help with the added disruption and pressures brought about by the Covid-19 pandemic. Can I express my sincere thanks to our highly valued Alumni and donors for supporting this initiative. I know it will bring immense benefit to our students at a challenging time in their education and training," added Professor Stewart.
A simple but rigorous process will ensure that eligible students needing this support can access it quickly. Student Counselling and Wellbeing will use a confidential triage system to ensure those most in need of counselling and wellbeing support are given rapid access to the service. An online application form will allow students to explain their needs and staff within the Faculty of Medicine and Health can rapidly disburse funds.

Find out more about the NHS student workforce fund financial support and the counselling and wellbeing support.