Frequently asked questions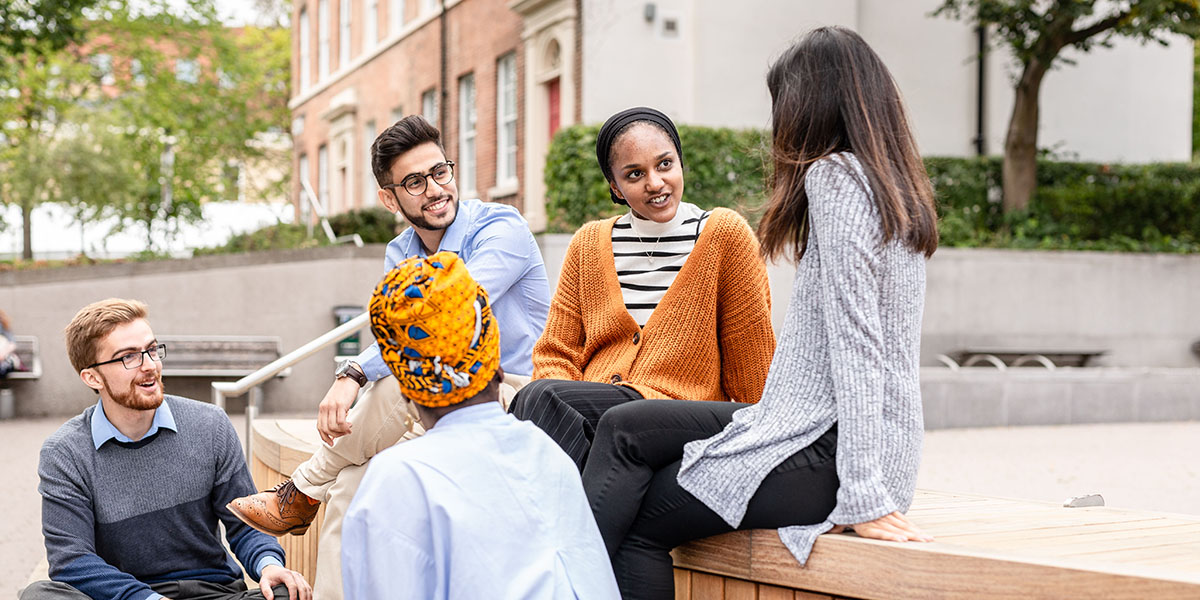 We recognise that it's been a complex time to be considering your future and applying to degree courses, especially within a health or medical discipline. If you've got a query about our admissions processes or are interested in the latest updates on how our courses will run, why not have a look through our FAQs below?
For specific queries about how applications may be impacted by coronavirus, please visit our coronavirus FAQ webpage.
Admissions
Issues around this year's BMAT have affected my application. What should I do?
Some applicants have experienced complications with this year's BMAT sittings. For our latest guidance on these issues, please visit our dedicated BMAT problems and response page to make sure these have minimal impact on your application.
How does the School of Medicine look at deferred applications
?
In the School of Medicine deferred applications are treated in the same manner as students choosing not to defer. Please inform us at the point of application or as soon as you can after you have submitted your application that you are wanting to apply for the following year. If your course is holding face to face interviews you must remembers that you should be available to attend so take this into consideration if you are planning on travelling overseas.
If you are taking the year out to gain more experience that it great but please remember that we cannot 'mark' anything that is planned in the future, we can only assess you on your reflections of past experiences.
If you decide to defer very late on during the admissions cycle we may not be able to accept your request as our intake numbers are tightly regulated every year and a late vacancy may not allow us time to offer this place to someone else.
Can you advise me about EU fees?
If you are an EU national it should be noted that the Minister of State for Universities has announced that EU, other EEA and Swiss nationals will no longer be eligible for home fee status, undergraduate, postgraduate and advanced learner financial support from Student Finance England for courses starting in academic year 2021/22.
Could you tell me about
Access to Leeds alternative offer
s?
Our Access to Leeds scheme is open to applicants to our full-time undergraduate degrees. To be eligible you must live permanently in the UK, hold or be taking the required level 3 qualifications (A Levels, BTECs, IB or equivalent) for your chosen course and meet two or more of the eligibility criteria. You can find out more about the scheme on our website www.leeds.ac.uk/a2l or watch the recording of the Access to Leeds live talk which you can access via your Virtual Open Day portal.
What can I do, my w
ork experience
/volunteering
has been cancelled?
Medical schools understand that this is a difficult time to try and gain relevant experience in healthcare. The NHS is focusing on dealing with a global pandemic and even when cases begin to drop it likely it will have a lot of work to do get back to business as usual. Additionally, many outreach programmes have been put on hold and most paid employment opportunities have been stopped too.
The first thing to remember is that all applicants to healthcare courses will be in the same situation. This means medical schools will have to adapt their expectations to reflect the situation applicants find themselves in. All medical schools are aware that the opportunities open to you have been affected and will take this into account when considering applications for cohorts that have been impacted.
It is important to remember why medical schools look for work experience/volunteering in an application; this in turn can help you think of the numerous ways that you can demonstrate that you have acquired relevant experience. They want to see that you understand what the career involves.
There are lots of ways that you can still demonstrate that you have this understanding:
Keep a reflective diary on what is happening in the news and online

Explore the regulatory body and NHS health careers websites.

Look out for online work experience programmes and outreach events.
Are you going to be holding face to face interviews next year?
At the moment we are planning for different scenarios to cover different Covid related restrictions. We are working collaboratively to develop processes which will ensure that all students if they are shortlisted and regardless of background will have a chance to access interviews whether they are face to face or online.
The safety of our applicants, our students and staff is central to this decision making process. Please keep an eye on our website for further information.
I did not meet my offer can I reapply?
Will you accept a resit?
The School of Medicine will accept applications from applicants who have re-submitted applications. Re-applications from those that have achieved the required grades at first attempt will be assessed in competition with all the other applications.
Applications from applicants re-sitting exams are only likely to be successful in exceptional circumstances. Well supported contemporaneous documentary evidence of any extenuating circumstances is required.
Applications will not normally be considered from those undertaking a third attempt at an academic entry qualification.
Autumn sitting of examinations this year will be considered a first sit within the School for A levels, for candidates where an autumn sit is not available the summer 2021 sitting will be considered a first sit i.e. those students sitting examinations within the devolved nations. (see below).
If you are an EU national it should be noted that the Minister of State for Universities has announced that EU, other EEA and Swiss nationals will no longer be eligible for home fee status, undergraduate, postgraduate and advanced learner financial support from Student Finance England for courses starting in academic year 2021/22.
Do you accept any foundation courses?
Please refer to our Coursefinder pages which link to the alternative entry routes that we accept. These include our Interdisciplinary Science Foundation programme. Further information will be provided in each of the admissions talks.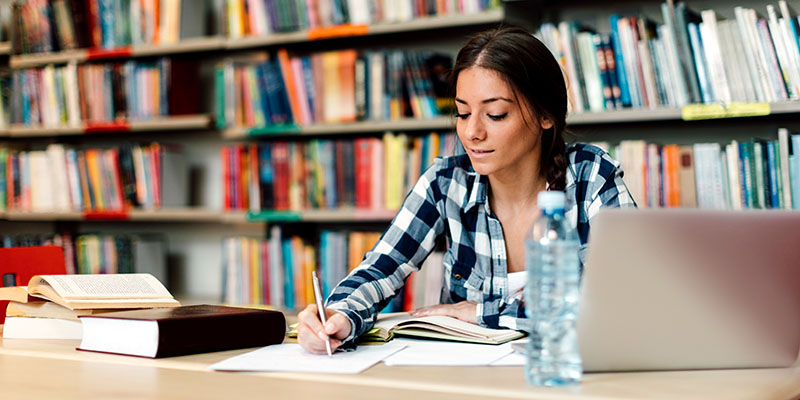 I received an offer last year but did not achieve the grades I needed so I am sitting exams this year. Do I need to apply again in order to be considered?
You will need to submit a new UCAS application as unfortunately we are not able to carry forward your previous application.
Related to that, we do have an entry about resits that could be useful (for KB purposes I'd probably include some of the below information if I was asked the above question, but think it may be better kept distinct in the FAQ, though they could be written one after the other):
If I take exams this year, will this count as a resit?
If you were not able to sit exams in the last academic year because of coronavirus, we will view the next possible exam sitting as your first attempt, not a resit. This means that the autumn 2020 exams will be considered a first attempt, but the summer 2021 exams will be viewed as a second sitting and therefore treated as a resit (unless there was no autumn 2020 exam offered for the course).
Our academic departments are generally happy to consider applications from students who are planning to resit exams, but some may have additional requirements, such as evidence of mitigating circumstances, so if you are considering taking summer 2021 exams we advise that you contact the relevant admissions team directly for guidance. Contact details can be found by searching for your course in Coursefinder.
I have mitigating circumstances, what should I do?
Firstly please speak to your advisors at school and college, inform the examination board of your circumstances and get in touch with us by email with any specific query that you may have relating to your specific circumstances.
Is the autumn exam series going to be considered a first sit?
We will consider the autumn exams to be a first sit as it will be the first chance an applicant has to take an exam rather than receive a calculated grade.
If I opt to sit my exams in the a
utumn, will my
2020 offer be
held for both my firm and insurance choice?
We will allow students to meet the terms of their 2020 offer by sitting their exams in the autumn. You will not need to retake admissions tests or do another interview.
If you meet the conditions of your firm or insurance choice after taking the Autumn exams you do not need to do anything if you want to keep your place. UCAS will contact you in February 2021 to confirm your plans.
Can I apply to new courses if I meet the terms of my offer in
the autumn
?
Yes, if you meet the terms of your offer with your calculated grades and you have deferred your place to 2021, you can choose to apply through UCAS to other universities. But you cannot hold your offer with the original course you applied to; you will have to decide whether you keep your offer for the first school and start there in 2021 or apply again. If you decide to apply to a new set of universities you will need to take admissions tests (if they are required) again and you will have to take interviews. UCAS will contact you in February 2021 and ask you to decide which course of action you wish to follow.
I
go to school in Wales/Scotland/Northern Ireland and they aren't running exams in the autumn. What should I do if I'm not happy with my calculated grades and want to sit exams instead?
If you live somewhere where they are not running exams in the autumn, then you should see if you can take your exams in summer 2021. If currently hold an offer with us then we will accept these exams without the need to re-interview or retake any admissions tests but please email us to find out how your application will be processed. Anyone who has not had an offer from us this year will be required to take admissions tests and have an interview, predicted grades and academic references will be required.
If
I opt to sit my exams in
Autumn
but did not apply to you last year, or did not receive an offer from you last year, what should I do?
You will need to apply through UCAS as you would in any other year, predicted grades and academic references will be required. Shortlisting will take place following the normal processed so you will be required to carry out any admissions test and interview required for the programme.
Can I choose to take my exams in summer 2021 rather than this autumn, so I have more time to prepare?
If an autumn series of examinations is available you can choose to take your exams in the summer, but you should be aware that we would consider this as a resit.
We would only allow a resit application in exceptional/mitigating circumstances.
About our courses
I am due to start my studies in September 2020, w
ill I be able to attend placements?
Is there any reading I can do in preparation for the course? Is it possible to provide a list of tasks to be completed before joining the University?
We offer dedicated resource for preparing students for their studies, which is called Medstart. This will be made available to all offer holders from results day onwards. Some more specific materials can be found below.
Medicine and Surgery, Cardiac Physiology and Gateway Year to Medicine
For Medicine and Surgery, Cardiac Physiology and Gateway Year to Medicine, no specific preparation is required, but you can explore our Medstart website for further details about Leeds and the course you'll be srating.
When can you intercalate?
As a medical student, you'll find that intercalation offers you a significant opportunity for self-development and investment in your future career. Intercalated degrees give you the chance to study a subject in depth and gain an additional degree in a single year. The area of study may be something you've covered in your primary degree or something completely different that you're interested in exploring.
You may choose to intercalate after 2nd, 3rd or 4th year, a wide range of courses is available at the University of Leeds or you could choose to study at another institution for that year. With 16 courses on offer to study at undergraduate level, and a further seven for masters students, we're confident we provide the breadth of specialist courses from many different faculties across the University to satisfy your curiosity and enhance your academic and professional development.
Additionally, we offer MSc Enterprise and Entrepreneurship as one of our masters-level intercalated degrees, providing a superb grounding for medical and dental students who are looking to pursue a career in commerce.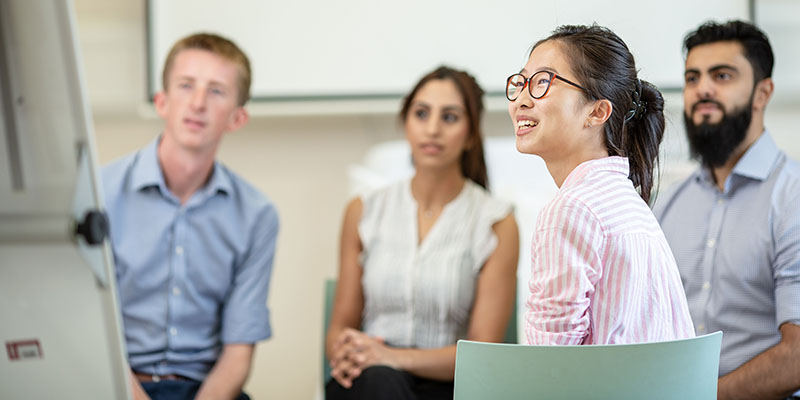 Induction and Registration, Funding, International, Disability questions
What welcome and induction activities take place?
Along with the generic induction programme, you will be provided with access to our online Medstart programme which contains extensive information about your individual programme of study. You will also be part of the induction and orientation activities provided by your programme teams.
Will the deadline for applying for University accommodation change this year
?
At the moment our accommodation application deadlines are unchanged for this year. For the latest information visit our Accommodation website.
For 2021 entry, you can apply for accommodation online from 1 November, once you've chosen Leeds as your firm offer through UCAS. We don't allocate accommodation on a first come, first served basis so as long as you submit your application by 1 July deadline you'll be guaranteed a single room in one of our residences. Full details can be found on our Accommodation website.
Ho
w much is accommodation?
The cost of accommodation depends on your type of residence, for example if it is catered or self-catered, en suite or shared bathroom. You can compare the rents for each of our residences on our Accommodation website.
Will accommodation contracts be flexible with arrival dates and contract length?
If the start of your course is changed or delayed, the University will contact you to let you know. If this happens, please get in touch with accom@leeds.ac.uk to advise us of the new date you will need your accommodation from. We will then amend your contract so you only have to pay for the duration you need your University accommodation for. 
What is the overall cost of studying?
The overall cost of studying and living in Leeds varies between students, depending on factors such as your tuition, accommodation, utility bills, groceries, study materials, travel and socialising, so unfortunately we're not able to provide an official total. It's a good idea to plan your budget at the beginning of the academic year, looking at what you'll have coming in and going out. Many students choose to work part-time to top up their income, many jobs are available on campus with the support of the Students' Union: https://www.luu.org.uk/jobs/.
How much maintenance loan I will receive?
The maintenance loan is means-tested, so it's based on your household income from the previous tax year. If you're classed as a 'dependent' student, your loan will be based on the income of the parent(s) and partner of the parent you live with (even if that partner is not your parent). They'll be asked to supply information about their income when you apply for your student finance.
Normally, home students are required to be both a national and a resident (for a minimum of three consecutive years) of the European Economic Area countries. This includes all European Union countries and the UK. Swiss nationals and children of Turkish workers may also be eligible for home status, subject to fulfilling certain criteria. There are other criteria for an applicant to be considered a home student, and applicants should refer to the full criteria on UKCISA to determine their fee status.
Following the EU exit in 2021 the criteria for home fee status will change. EU students starting degrees in the academic year 2020-2021 will continue to be eligible for the same fees as 'Home' students and these fees will remain throughout their degrees. However, EU students starting courses from August 2021 will not be eligible for home student status. These EU students will also not qualify for tuition fee loans from Student Finance England. Scotland, Wales and Northern Ireland have not yet made announcements for the academic year 2021-22, but we will update this page when they do.
Information is also available as a pdf download.
As an international student, do
I need to meet the English requirement before I apply?
You're welcome to apply without having yet met the English language requirement. If the University decided to make you an offer in the meantime, this would be a conditional offer. A conditional offer means that you'd have to achieve particular grades in your language exams before you could join us. Once we'd received proof that you'd met your offer would become unconditional and you'd be able to take up your place to study with us.
Can international students work in the UK after graduating?
For most courses at the University, if you successfully complete a degree in the UK and secure a job offer you can apply for a Tier 2 work visa. The UK government has also announced its intention to introduce a two year post-study 'Graduate' work visa. Although it's anticipated that this scheme will launch in summer 2021, no details will be confirmed until April 2021 at the earliest. The UK Council for International Student Affairs (UKCISA) has produced a summary of what's known so far, which they have published on their website: www.ukcisa.org.uk/studentnews/1448/Graduate-route-whats-happening
Please note that if you are an international student who is entering through a foundation programme under government arrangement you may not be eligible to apply for a Tier 2 visa.
What student societies are there?
We have over 300 student societies to choose from across a wide range of areas, from sport and faith to culture and volunteering, so we're confident that you'll be able to find something that interests you. You can find all of our societies at on the Leeds University Union website: www.luu.org.uk/browse-clubs-and-societies.
There are additionally many societies set up for students within the School of Medicine which take account of the placement activity and study hours that mean that ability to get to other societies may be more difficult.
What kind of support is available for disabled students?
We offer a wide range of support and adjustments tailored to individual students' needs. For example, this could include: access to campus-based computers with assistive technology; the loan of specialist equipment to support your studies; modified exam and assessment arrangements; a personal assistant and/or note-taker; receiving lecture notes in advance; transcription services for alternative formats; and adaptations to University accommodation. You can find out more on our website: https://students.leeds.ac.uk/disabilityservices