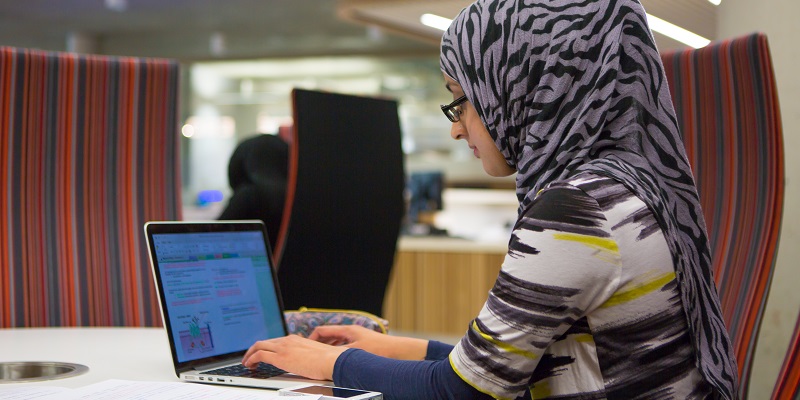 How to apply
You apply to this course through UCAS using institution code L23 (University of Leeds). Check the deadline for applications on the UCAS website.
Full details of the application process – including entry requirements, alternative entry and our admissions policy – can be found on the course finder entry for this programme.
Multiple mini-interviews
We have introduced Multiple Mini-Interviews (MMIs) as part of our selection process. The nature of these interviews will be explained to you in detail if you are invited for interview. You will be expected to demonstrate your knowledge of the profession and reflect upon any relevant experience. Radiography specific experience is highly desirable and will be useful at interview, though all forms of care experience will help you.
If your application is rejected following your interview you might wish to consider reapplying in the subsequent academic year. In the meantime, you should seek feedback regarding your interview so that you are able to address any weaknesses that were highlighted.
You may also consider gaining more experience, for example by making a clinical visit to a department relevant to the role that you are applying for.
Entry requirements
There's significant demand for places at the School of Medicine and you must meet our criteria for entry in order to be considered. If you had the necessary grades but were rejected it may be due to a number of reasons, including insufficient scientific content, missing or unsuitable references, or perhaps a weaker personal statement than other candidates.
Other qualifications
A common misconception is that preference is given to applicants offering three sciences subject or those with A-levels rather than BTEC or Access to Higher Education qualifications. This is not the case – everyone is considered on an individual basis.
We do not accept candidates with only Health and Social Care qualifications. Health and Social Care qualifications can be accepted as long as other science subjects are being studied.
An extended project is not a qualification that will support your entry onto the course.
Certificates
It is a condition of all offers that original certificates of current qualifications have been checked. If you have lost your certificates please contact your school and pay for a replacement. Any certificates not provided on interview day will need to be presented in person or sent in the post to Student Education Services before we are able to confirm your place on the course.
Transfers from other programmes
We are unable to accept transfers onto our programme from other programmes/universities due to specified clinical hours that need to be undertaken and also due to the rigid design of our curriculum.
Your personal statement
Personal statements are extremely important as they give you the opportunity to articulate your interest in the profession and also your transferable skills and experience.
Personal statements are scored along with your predicted/achieved grades and reference, and play a part in determining whether you will be invited to interview.
It's important that your personal statement is specific to the course that you are applying for and that your singular focus is on working in this profession.
Work experience cited in your application must be in the field relevant to the course you are applying for.
UCAS
Unfortunately, we cannot accept any amendments to your UCAS form once you have submitted it (e.g. a revised personal statement), unless it is clarification of your qualifications.
At present we do not have access to updated decisions via UCAS Track, so all correspondence will be sent out via email from the Healthcare Science admissions inbox.
If you would like feedback on why your application was rejected please email the admissions inbox, providing your name and UCAS ID. We are unable to offer feedback over the phone.
Mature students
At the School of Medicine we welcome mature students – it's your passion and enthusiasm for the profession you aspire to work in that's most important to us.
However, you must provide evidence of education within the past five years. If you do not satisfy these criteria we strongly recommend that you undertake an academic course such as Access to Higher Education prior to submitting your application.
Contacting the admissions team
Please contact the admissions team to seek advice specific to your circumstances.
We aim to respond to queries as soon as possible but during very busy periods we may take up to 10 working days to get back to you. If you haven't heard back from us after 10 working days please do get in touch again.