The Graduate School
for the Faculty of Medicine and Health
Research Excellence Framework
We're 10th for research power in the UK, with each of our schools achieving over 80% of their research at a 'world-leading' or 'internationally excellent' standard.
Scroll down
Faculty Graduate School
Faculty Graduate School
The Faculty of Medicine and Health at Leeds is one of the UK's leading centres for medical and healthcare research, and is home to over 500 postgraduate researchers (PGRs). Our diverse population of researchers have joined us from around the world and contribute to our research across an extensive range of subjects.
As a researcher at Leeds, you will be part of a vibrant and welcoming research community both within the Faculty and the wider University. You'll have access to outstanding research facilities and will benefit from specialist training to equip you for future careers in academia, industry and other sectors.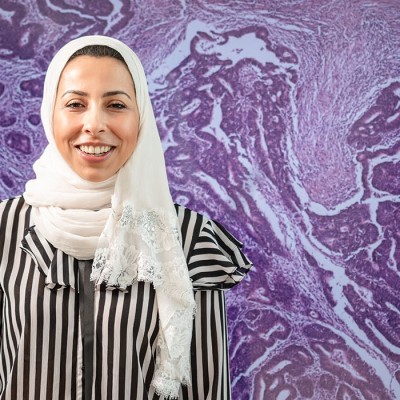 International PhD Academy: Medical Research
This 4-year PhD programme is tailored to train and equip you with the necessary knowledge and research skills to embark on your PhD project.
The programme is especially suitable for candidates who have limited research experience and for students wishing to update their skills or change research area.
More
International PhD Academy: Cardiovascular and Metabolic Disease
Are you an International Student looking for a direct entry PhD programme in Cardiovascular and Metabolic Disease? Here at the University of Leeds, we have developed a new Academy based within the Leeds Institute of Cardiovascular and Metabolic Medicine (LICAMM).
More
Research degrees available
More
Dr Paul Marshall
Staff | Head of Faculty Graduate School
"PGRs are a vital part of the research culture and activity in the Faculty, with your research making a huge difference. We want to ensure you have the best experience and opportunities possible, working with world-leading researchers."
Our research has an impact on a global scale, with world-leading researchers who have significant influence in response to critical healthcare challenges around the world.
More
Some of the UK's leading medical research centres are based at the University and the we have invested heavily to realise the potential of new technologies, ensuring our researchers have access to the latest innovations.
More