Radiotherapy Research Seminars at St James's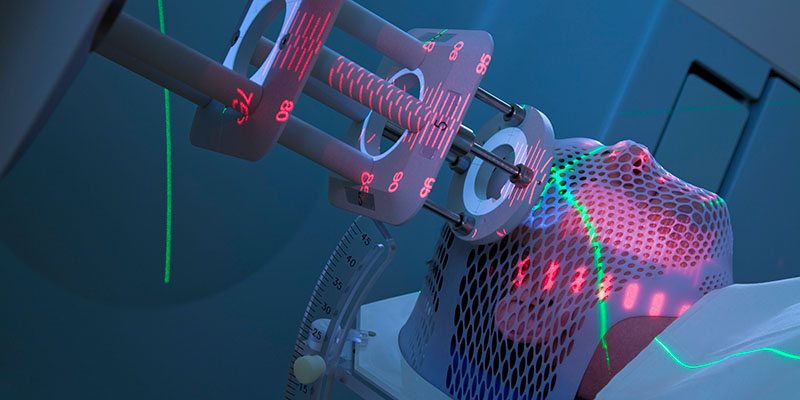 The Radiotherapy Research Seminars are a series of talks by external and internal speakers, arranged by the Radiotherapy Research Group at the University of Leeds. They are multidisciplinary and open to all with a general interest in clinical oncology, medical physics, and radiotherapy delivery.
Upcoming seminars
Aileen Duffton – Career Journey of a Research Radiographer
Wednesday 10th July at 5pm, Level 7 Lecture theatre, Bexley Wing
Aileen Duffton, Lead Research and Development Radiographer, Beatson West of Scotland Cancer Centre, Glasgow
Aileen Duffton is the Lead Research and Development Radiographer at the Beatson West of Scotland Cancer Centre in Glasgow and is funded by the Beatson Cancer Charity. In 2013 she com­pleted an MSc in Advanced Practice in Radiotherapy and Oncology at Sheffield Hallam University. Her main areas of interest are image-guided radiotherapy (IGRT) and stereotactic ablative radiotherapy (SABR) where Aileen leads and contributes to the design, conduct and analysis of local, national and international clinical studies. She is going to talk about her research work and her journey to her current role.
Lucinda Morris – The Targeting Cancer Campaign
Monday 22nd July at 12:30pm, VERT room, level -1, Bexley Wing
Lucinda Morris, Radiation Oncologist, Westmead Hospital, Sydney, Australia
Lucinda Morris is a Radiation Oncologist based at Westmead Hospital in Sydney, Australia. She is the Chair of the Targeting Cancer Working and Advisory Group. A key focus of her research and advocacy is on raising community and general practitioner awareness of the benefits of radiotherapy in cancer care. Dr Morris is also heading up a ground-breaking study which hopes to plot the best course of Radiotherapy treatment for older cancer patients. She will speak about her public engagement and advocacy work, including the Targeting Cancer campaign.
Past seminars
Tufve Nyholm – Image driven radiotherapy
Thursday 4th July 2019 at 5pm, Level 7 Lecture theatre, Bexley Wing
Professor Tufve Nyholm, Medical Physicist, Umea, Sweden
Tufve Nyholm is a Professor of Medical Physics from Umea in northern Sweden. He is well known in the field of MR in radio-therapy and his centre have had an MR sim for over 10 years. His group are leading in the field of PET/MR and radiomics. He will discuss his experiences in Sweden covering PSMA-PET/MR and correlation with pathology, MR-only and its QA and image processing/data collection requirements for deep learning decision support and automatization tools.
Friday 21st June 2019 at 12:30pm
Potential of Distributed Deep Learning on Private Medical Data.
Leonard Wee, Clinical Data Scientist and Knowledge Engineer, Maastro Clinic, The Netherlands
Friday 29th March 2019 at 3pm
The vital role of physicists in clinical trials: from design to data analysis
Dr Ane Appelt, Medical Physics, Leeds
Wednesday 20th Feb 2019 at noon
Radiotherapy Around the World
Anna Littlejohns, Finbar Slevin and Fei Sun, Clinical Oncologists, Leeds
Wednesday 23rd Jan 2019 at 5pm
Focal HDR-brachytherapy for prostate cancer: an overview of 5 years' experience at the UMC Utrecht
Dr Marieke van Son, Clinical Oncologist, Utrecht, The Netherlands
Friday 14th Dec 2018 at 2-4pm
Imaging seminar: clinical, technical and scientific developments at LCC and at CISTIB
The Radiotherapy Imaging Team, SJUH, Leeds; Prof Andrew Scarsbrook, Radiology / Nuclear medicine, SJUH, Leeds; Dr Zeike Taylor, CISTIB, University of Leeds
Friday 16th Nov 2018 at 3pm
Value-based cancer care - surviving the sums
Dr Ajay Aggarwal, Consultant Clinical Oncologist, Guy's and St Thomas, London
Friday 12th Oct 2018 at 3pm
NIHR funding opportunities for medics and non-medics
Professor Anne-Maree Keenan, Training Lead at NIHR
Wednesday 19th Sept 2018 at 5pm
Improving Outcomes for Glioblastoma Patients by Combining Radiotherapy with Inhibitors of the DNA Damage Response
Professor Anthony Chalmers, Chair of Clinical Oncology, University of Glasgow
Friday 8th June 2018 at 3pm
Proton therapy: current and future applications
Rovel Colaco, Consultant Clinical Oncologist, The Christie, Manchester
Wednesday 25th April 2018 at 5pm
Improving survival of lung cancer patients-is there an alternative to treatment intensification?
Professor Corinne Faivre-Finn, Clinical Oncologist, The Christie, Manchester
Friday 13th April 2018 at 3pm
ESTRO practice presentations
Ane Appelt, Mike Nix, Josh Mason, Medical Physics
Friday 9th March 2018 at 3pm
Statistics for radiotherapy trials: the marmite effect
Lucy McParland and Sam Hinsley, biomedical statisticians, Leeds CTRU
Wednesday 14th Feb 2018 at 4pm
"How Can We Help You?" - Examples of Effective Consumer Involvement From The NCRI Consumer Forum

Richard Stephens, PPI lead at NCRI
Friday 19th Jan 2018 at 3pm
Support, Positioning and Organ Stabilisation during Breast Cancer Radiation Therapy: The SuPPORT 4 All Study.
Professor Heidi Probst, Professor of Radiotherapy and Oncology, Faculty of Health and Wellbeing, Sheffield Hallam University
Wednesday 6th Dec 2017 at 5pm
Veterinary oncology - what can Dr Findlay learn from Dr Herriot?
David Argylle, Veterinary Oncologist, William Dick Chair of Veterinary Clinical Studies, Royal (Dick) School of Veterinary Studies, University of Edinburgh
Friday 24th Nov 2017 at 3pm
Whistleblowing: How to avoid whistleblowing matters arising within your department - told by a whistle-blower in radiation therapy
Lotte Fog, PhD, Medical physicist, Rigshospitalet, Copenhagen
Friday 6th Oct 2017 at 3pm
MR in RT and AMIRA project
Richard Speight and Emily Johnstone, Medical Physics, Leeds
Friday 22nd Sept 2017 at 8.30am
Rectal cancer: an overview in personalized treatment
Professor Corrie Marijnen, clinical oncologist, Leiden, Netherlands
Friday 7th July 2017 at 3pm
Heart sparing radiotherapy - deep inspiration breath hold in mediastinal tumours
Marianne Aznar, PhD, medical physicist, Oxford
Friday 9th June 2017 at 3pm
The use of quantitative MRI for treatment response monitoring
David Buckley, Professor of Medical Physics at the University of Leeds
Wednesday 24th May, 2017 4pm
Decentralized learning rapidly converts big data into clinical knowledge
Leonard Wee, PhD, Medical Physicist & Data Scientist, MAASTRO, The Netherlands
Friday 11th May 2017 at 3pm
SABRTooth: highs and lows of getting funding and setting up a trial
Dr Kevin Franks, Clinical Oncologist, Leeds
Friday 28th April 2017 at 3pm
ESTRO presentations
Damianos Christophides and Michael Nix, Medical Physics
Friday 21st April 2017 at 3pm
An introduction to the MR-linac
Rob Chuter, Medical Physicist, The Christie, Manchester
Friday 10th March 2017 at 3- 4pm
MR-Sim for the past seven years
Hazel McCallum, Head of Radiotherapy Imaging Physics, Newcastle
Friday 24th Feb 2017 at 3-4pm
Tumour control and complications after radiotherapy for uveal melanomas
Charlotte Espersen, MSc, Medical Engineering, Rigshospitalet, Copenhagen
Thursday 26th Jan 2017 at 4-6pm,
Quality assessment for radiotherapy planning based on data envelopment analysis
Professor Matthias Ehrgott, Head of Department of Management Science at Lancaster University Management School
Wednesday 18th Jan 2017 at 5-6pm, VERT room
Professor Marcel van Herk, medical physicist, University of Manchester