Systemic Practice, Therapy and Narratives of Attachment Workshop with Professor Arlene Vetere
Start date: 14.10.2020
End date: 15.10.2020
Duration: 2 days
Fees: £150
Venue: University of Leeds, School of Medicine
---
enquire
book now
Course overview
This two day workshop will explore the integration of modern attachment theory and narrative theory with systemic theory and practice. Such an integration affords a rich developmental perspective on current family relational difficulties and provides guidance for practice.
The workshop will focus on intergenerational learning in families, particularly the development of replicative and corrective scripts for us as parents and partners, and on unresolved relational trauma and loss, and thus on healing and repair in our close relationships.
Cultural issues will be addressed through the development of relational safety and security such that we can respond with resilience to the demands and expectations that our cultures make and ask of us. The workshop will consist of the presentation of research and theory, small group discussions and reflexive practice-based activities.
Fees: £150 for the two day the workshop.
Booking with credit card payment:
Due to administrative costs, we are sorry but it is not possible to raise invoices for fees for this workshop.
Professor Arlene Vetere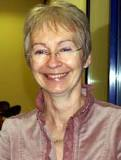 Arlene is a professor of family therapy and systemic practice at VID Specialized University, Oslo, Norway. She is a registered systemic therapist, systemic supervisor and clinical psychologist in the UK where she lives.
Her book, co-authored with Rudi Dallos, Systemic Therapy and Attachment Narratives, published by Routledge in 2009, is currently under revision for its second edition.
T: 0113 343 2742
Important Information
The training group will be smaller than previously planned to give you the best training experience of the days. We are likely to be oversubscribed for the days so early booking is advised.
The workshop fee is exempt from VAT. Bookings are accepted on the understanding that the workshop is offered in good faith but may have to be rescheduled or altered for reasons outside the control of the organiser. The University of Leeds reserves the right to cancel the workshop, in which case the fees will be refunded in full. In the event of cancellation, the University will not be held liable for delegates' travel or accommodation expenses. Where a delegate wishes to cancel a booking, written cancellations received up to 14 days prior to the start of the workshop will be accommodated. After this date the full fee is chargeable and no refund will be made. However, we can accept substitution of a delegate at any time without additional charge.
Certificates of attendance for CPD will be available at the end of the workshop.
0113 343 2742