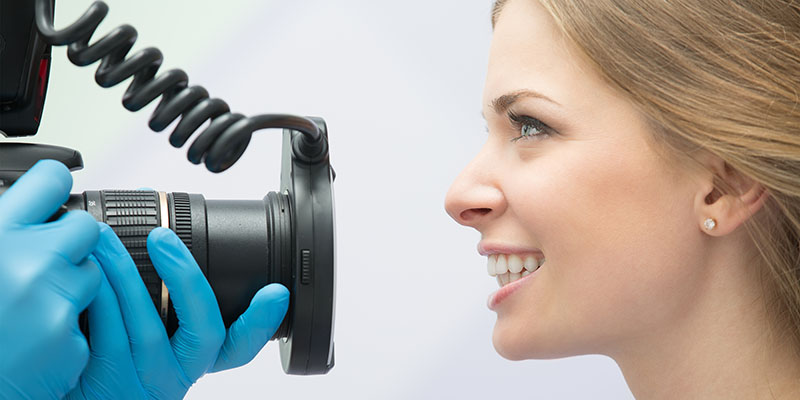 | | |
| --- | --- |
| Course Title | Dental Photography in Practice |
| Date | Saturday 23rd February 2019 - Half day morning session |
| Course Tutors | Tim Zoltie BA (Hons) PgC & Zoe Wilson BA (Hons) PgC |
| Location | School of Dentistry, University of Leeds |
| Course Fee | £100 (Pay on our online store) |
| Enquiries | For masterclass enquiries contact Katie Cairns on k.cairns@leeds.ac.uk |
Overview
This half day workshop will teach the skills necessary to incorporate a high quality standardised digital photography workflow to everyday dental practice. The course will be taught by specialist and expert dental photographers from the award winning dental photography department based at the University of Leeds.
Required prior experience & equipment
The course is aimed at both beginner and intermediate level
Digital photography and retraction equipment will be provided, however, delegates are welcome to bring their own equipment
Course Details & Specific Learning Objectives
The course will teach both theory and practical aspects of intra-oral and extra-oral photography through a mix of theory and practical hands-on workshops looking at:
Identifying and demonstrating the use of ISO, Aperture, Shutter Speed, colour balance and understand outcomes of adjusting each
Key pieces of equipment required to accurately undertake dental photography inclusive of camera equipment and retraction kits
Infection control practices in clinical & dental photography
How to undertake standardised extra-oral and intra-oral photography for comparative analysis
Consent, Legal and ethical issues in dental photography
Information governance and file naming conventions
Course Tutors
Tim Zoltie BA (Hons) PgC
Tim Zoltie is specialist medical & dental photographer and Head of the Medical and Dental Illustration Unit at the University of Leeds. He graduated from the University of Central Lancashire in 2002, gaining a BA (Hons) in Photography & Design. In 2007 he gained his post graduate certificate in clinical photography and became a registered medical illustration practitioner, working for 10 years at Leeds Teaching Hospitals NHS Trust prior to heading up the department at Leeds School of Dentistry.
He has a high degree of expertise in all areas of medical photography and videography, with a specialist interest in medicolegal photography becoming a Member of the Academy of Experts in 2017. He has presented nationally and internationally, and regularly provides hands on teaching workshops in dental photography, running one of the only dental photography courses in the UK for undergraduate dental students.
Zoe Wilson BA (Hons) PgC
Zoe Wilson is a multi-award winning dental photographer with over 15 years' experience in dental photography. Her role as Photography Team Leader in the medical and dental illustration unit leads to regular teaching of undergraduate students in dental photography. She has regular involvement with the Institute of Medical Illustrators, having previously been on council and ran several programs at the yearly institute conferences. She has specific expertise in dental retraction techniques, specimen photography and large format printing and design.